Precious Bamileke Tables
Posted by Sharon Lenon on 17th Aug 2018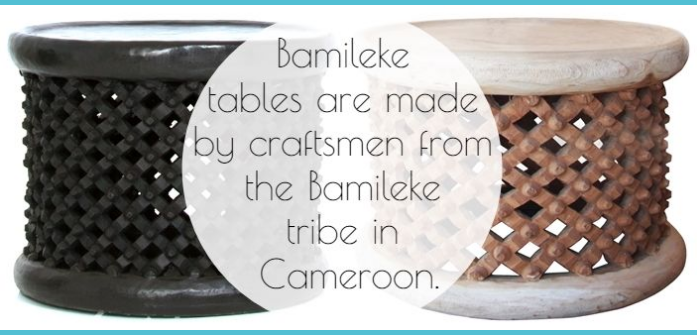 With the entire world now in our pocket and everything we need at our fingertips, its easy to get caught up thinking that everything is as easy as a McDonalds Burger to make. Much of our interiors are manufactured in ways that accommodate efficiency and minimise cost. If you're a Zohi Interiors customer I am guessing that you like to complement your interiors with items that are a little unique or special in some way.

You've probably admired Bamileke Tables and maybe even acquired one but you probably don't realise just how special they are.

Bamileke tables are made by craftsmen from the Bamileke tribe in Cameroon. The tribesmen scout for the exact type of tree required, which is then cut down and hollowed out. The resulting outer ring of timber is then carved by hand in an intricate pattern. Smaller trunks are used to create chairs and side tables, while a large trunk is transformed into a magnificent coffee table.

The rustic nature of the Bamileke tables makes it the perfect accompaniment to a contemporary living room. The organic and earthy look of the furniture inspires the soul and calms the spirit. The imperfections lend character and accentuate the fact that no Bamileke table is truly the same. At the same time, the wood material makes for a sturdy and strong table.

The whole process of identifying just the right trees and getting the final product to Australia can take up to a year. Bamileke Tables really are a treasure and for that reason they are a timeless investment piece.

I am excited each time we secure new stock of the Bamileke tables. with each new shipment there is a full range of sizes ranging from 35cm diameter right up to 100cm diameter. Bear in mind that the larger the table the more rare they are. A new size available is the tall Bamlieke table which 60cm high. The tall one looks great as a side table or as company for another one.

Check out the inspiration shots below and if you want to secure you're very own Bamlieke table, place a deposit or get yours now as stock does not last. All sizes are available in natural, white and black.

Also, relish the idea that by adding the highly sought after Bamileke table to your room, you are preserving this art. Your support helps a family maintain a living and ensures that this environment-friendly cultural tradition is not lost forever.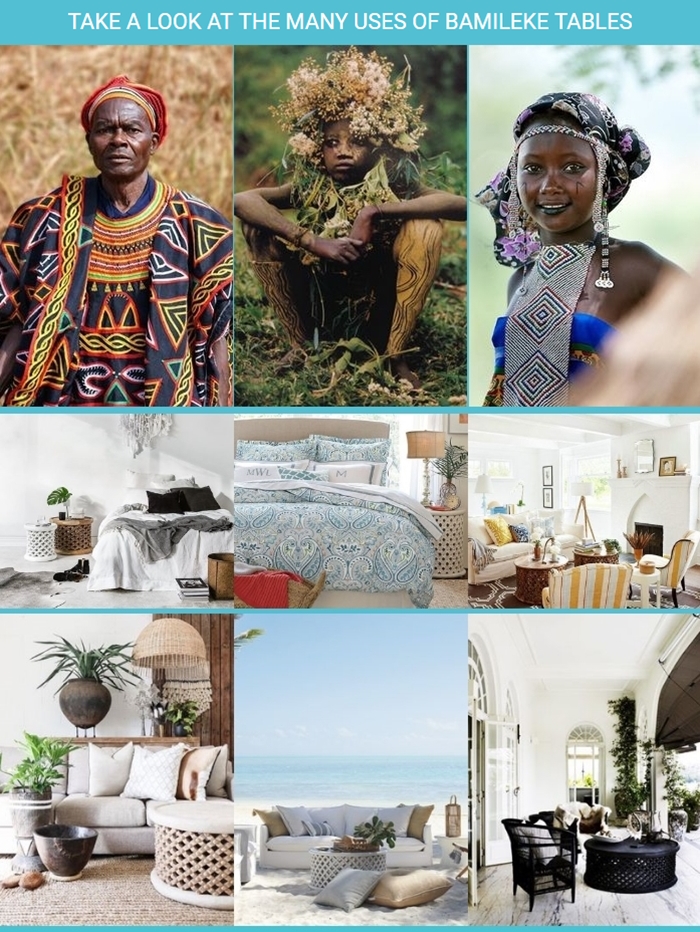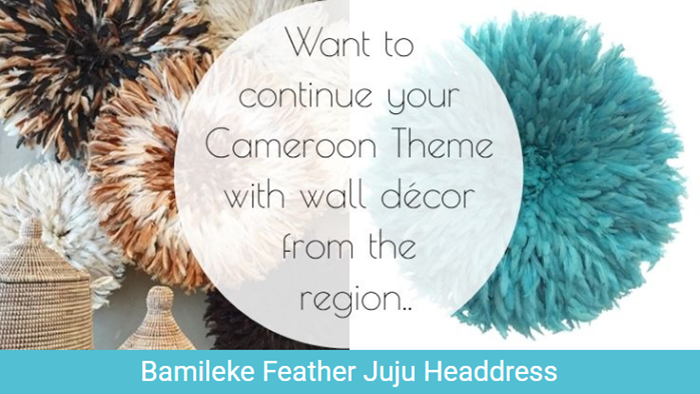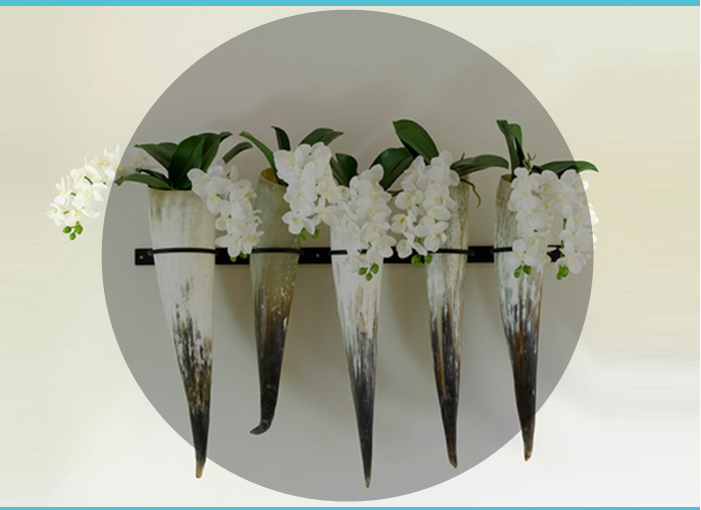 We have a fabulous 3 Horn Jola Vase available. There is no image available of the assembled vase. Contact us directly for happy snaps. The horns are Approx 45cm W x 84cm H and this piece would make a gorgeous statement in an entry.
The pictured 5 Horn Vase Set is also available as is a Single Horn Vase. These stunning wall features are bound to complete your Tribal Chic look or add an interesting and striking element to any contemporary home.