How to choose a rug: common sense and perfect style
Posted by Zohi Interiors on 26th Jul 2021
If you have a room that seems to lack character, and has no image to project, a rug can give it a whole new identity. Choose the right rug and the space is transformed.
It doesn't have to be complicated, but choosing a rug involves listening to your head as well as your heart. As you search for the perfectly styled rug that will create exactly the look you've been dreaming about, keep some practical things in mind as well. That way, you'll still love it for years to come.
Spaces and places, fabric and function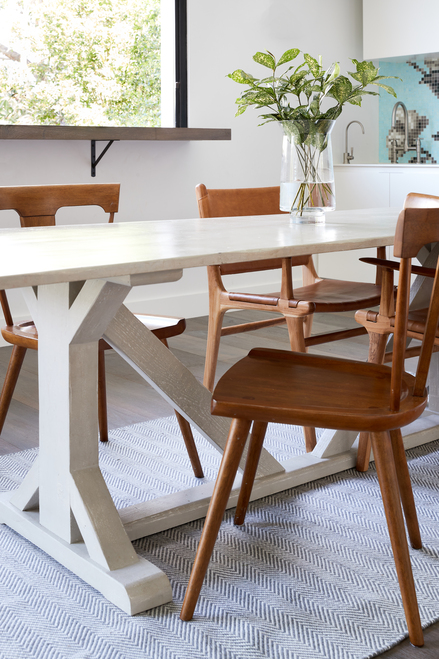 When you're choosing a rug for a specific room, start with shape and dimensions. A rug defines an area and works with the furnishings you've chosen. It usually matches the shape of the room – rectangular rugs in longer, narrower rooms and square or round rugs in more or less square spaces.
Most designers offer hints on how to choose a rug. They'll tell you it should be large enough for a sofa, and any seating adjacent to or opposite it, to have all the front legs sitting on it. A dining room rug should have space for the table and all the chairs, including room for them to be pushed back. A rug should never crowd up to the room's boundaries; it's best to leave a border of about 40 cm between the rug and any walls or doors. Neither should a small rug be left languishing in the centre of a large room.
An even more practical decision is which material to choose. Think about the function of the rug. Will it be subjected to heavy traffic? Is it there for protection or comfort, against hard, cold, or even noisy flooring? Is it likely to be soiled or stained easily?
There are plenty of cheap rugs available, but quality products last longer. Most natural fibres – especially jute and wool – make particularly durable rugs. They're also available in styles to suit most budgets, and are a better alternative to the cheaper range of synthetics.
For outdoor rugs, though, or those in areas destined to be dirty, man-made fibres are easy to clean. Check out eco-friendly rugs woven from fabrics made of recycled plastic. They are high quality and the ultimate in sustainable floor ware – perfect for a balcony or outdoor deck.
The art beneath your feet
From a welcoming doormat to the cosy mat beside your bed and the stylish handcrafted rug in your living area, every time you choose a rug, you make a statement.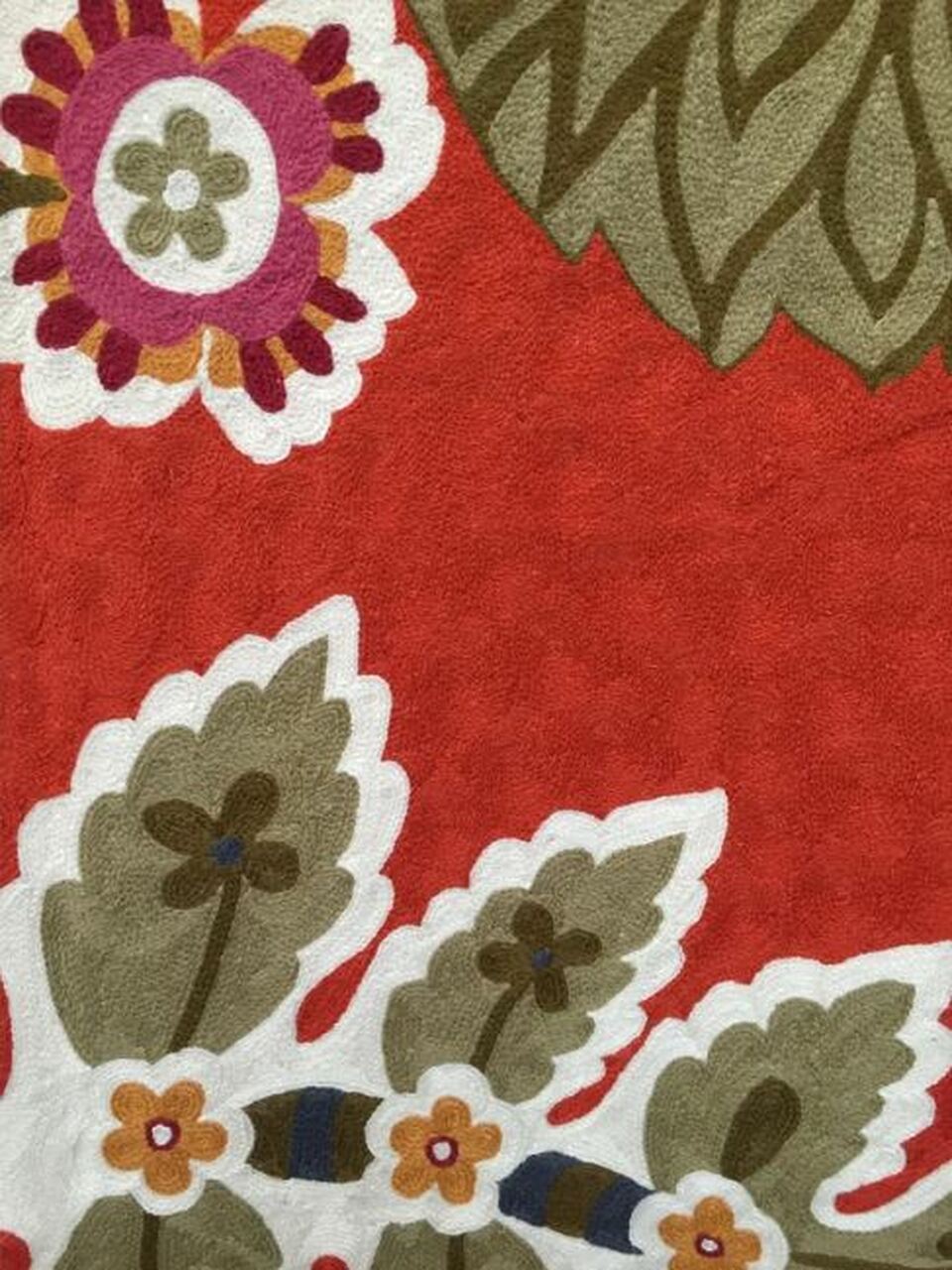 Ideally a rug accentuates your decor and complements your style.
In terms of colour, if your room is a neutral 'blank canvas', it might provide a bold contrast, warming or energising the space. A monochrome rug in a simple block colour or a range of different shades can pick up the dominant hues in a more complex decor.Design definitely matters. In a provincial style kitchen or a shabby chic dining room, for example, a rug with ultra modern geometrics will just look and feel wrong. There are plenty of superb ideas to capture the look you really want.
Choose materials and textures to match your room. Natural fibres – jute, wool, silk and thick cotton – go well with natural furnishing materials. Think African and Moroccan for relaxation and a touch of exotica, or perhaps you'd like to create the coastal atmosphere for holidaying at home all the year round.
The art of choosing a rug is the art of choosing your surroundings. You can make sure you can live with your rugs on a daily basis. Or be versatile, and switch them about from season to season.
Warm or neutral colours with heavier textures suggest warmth and comfort, and literally warm the floor beneath your feet. Lighter fabrics with cooler colours brighten up a room and suddenly you're transported to a summer place.
Knowing how to choose a rug is just as important as understanding furnishings and lighting. Better still, match your rug with a few well matching accessories, and a whole new picture will start to emerge as soon as you step into the space.
Change the rug. Change the room. Change the mood.