Zohi Interiors Trend Report 2019
Posted by Jeseca Lenon on 7th Jul 2019
Are you struggling to keep up with the latest design trends? This blog post will give you the forecast for the year as well as the reason behind the themes of fashion and design so you can easily keep your home looking stylish and up to date.
2019 started before we had a chance to blog our Trend Report for the year. Better late than never! This year is set to see even more comfort and nature in interiors and slowly but surely moving away from sterile all whites and greys. In fact, we'd go so far as to say that if you're starting with a clean slate go for a softer more neutral ecru than start white and unless you really love grey or are using it with an arresting colour contrast, it's not the best base for interiors going into the '20s.
To short cut your decorating this year, download our FREE GUIDE - Decorating Cheats for Busy People by clicking here.
I am not sure how its possible but we seem to be getting even busier than previously. Life feels quite overwhelming for lots of people. We hide behind our smiles often but peel away the smallest layer of any family life or persona and you'll find concerns and worries that are insidiously wearing them down.
Hence, warm and nurturing hues and textures and curves. These are all elements that makes us feel cocooned and safe, comforted and human. They soothe and hold us whereas the bold and clinically clean colours of the recent past are a touch more abrasive to a world-weary soul.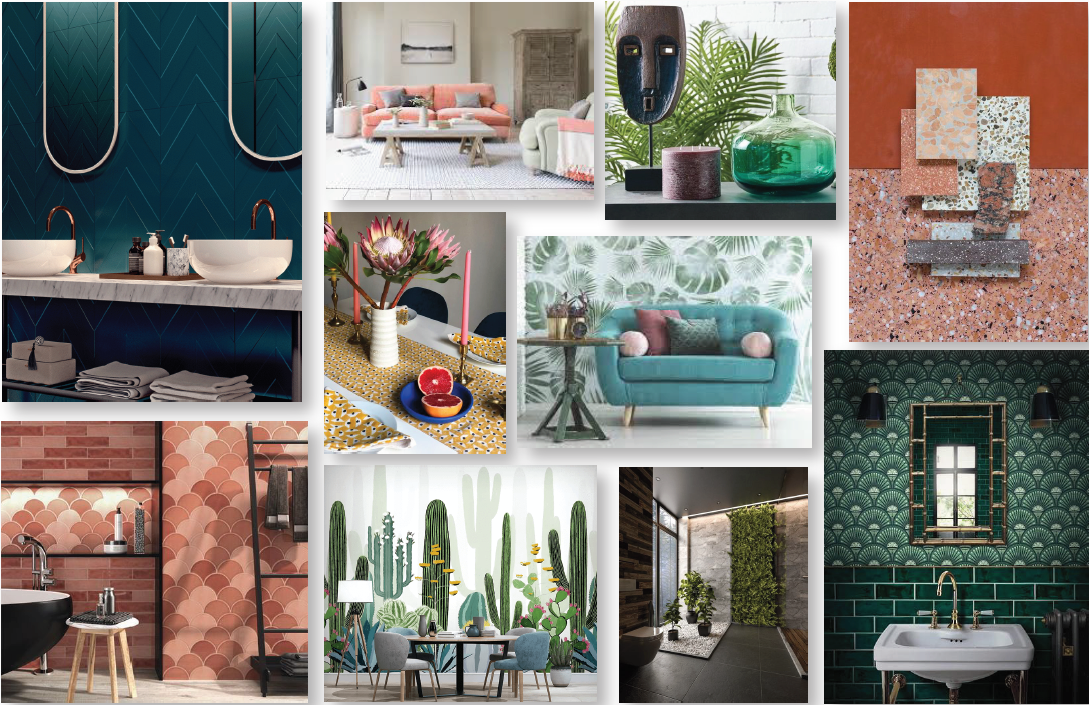 Textures and patterns are back in novel and fun iterations. Even wallpaper is making a comeback in new and exciting ways especially faux textures such as brick or timber. Fishscale and Celtic/Moroccan interlocking circles will be big in 2019 and beyond. In the colour department, any shade of mustard, blush and brown will be the heros, becoming more confidently yellow and orange as the year evolves. Greens (especially teal) and pastels will compliment the warmer tones. Metallics will make great accents in any room including gold, brass and white metal. Furniture and homewares will wear a softer line - and rounded corners and planes will see sofas, bench-tops, tables, chairs all lose sharp edges and corners and adopt an interesting plump and fluid aesthetic.
Get our FREE GUIDE - Decorating Cheats for Busy People by clicking here.
As always, we believe that if you love a colour scheme or an interiors style, there are a plethora of ways to make it work in a contemporary and chic way. We truly do live in an abundant and beautiful world where artistic expression and personality are the true currency and style of any interior. So always go back to your heart and start with what it leans into and go from there!
Another big theme becoming more to the fore is sustainability and how it relates to interiors. Disposable furniture isn't cool. Sometimes it's what we can afford. Yet reverting to, what may be considered 'old fashioned' ideas of, re-gifting, re-cycling, re-purposing and re-using your homewares could be one of the best ways to contribute to the earth. Investing in artisan pieces worthy of being an heirloom not only saves money in the long run and creates a 'story' for your family but gives developing countries a means to look after themselves, maintain crafts and self-esteem. Plus they're almost always stunning! There is just a wide choice of beautiful raffia wall décor, reclaimed timber, macramé, bone inlay, handmade wedding blankets and carpets, tribal artefacts and reed tables and chairs (just to name a few) that you could kit an entire home just on this ethos if required!
In 2019 you can definitely create a warm and inviting home with what's on offer in décor. We wish you fun and joy in playing with this year themes and hope that tweaking your interiors provides you with inspiration and creativity to energise the other parts of your life too!
Before the end of 2018, Pantone announced the Colour of the Year, 2019 as Living Coral - a fresh and invigorating colour which we do love. However, its just the beginning of the warmth in colour trends and more subtle and sophisticated warm hues are definitely emerging along with subtle and sophisticated greens.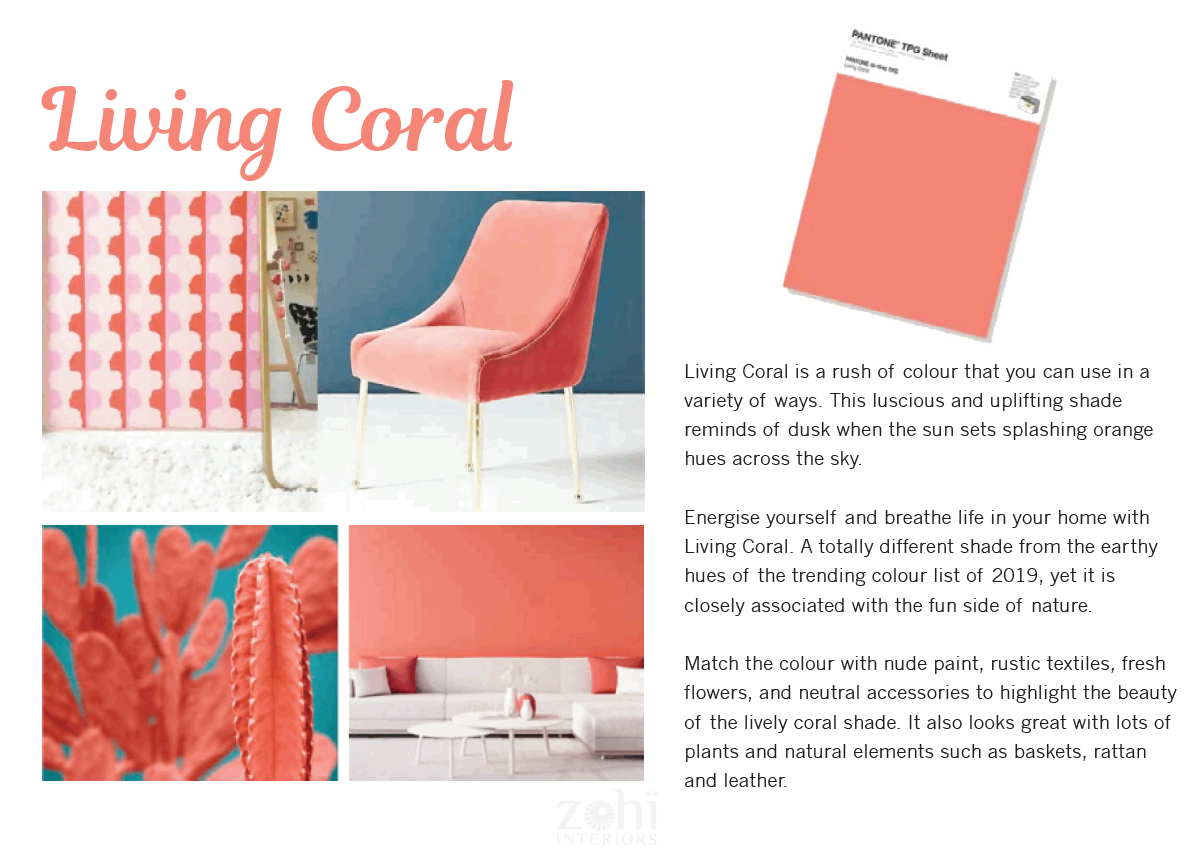 There are overall themes in interior design and each colour prediction comes with its influences and psychological causes. Take a look at the full range of predicted colours here. FULL TREND REPORT .
We hope you enjoyed this blog post on Interiors Trends for 2019. We look forward to keeping you up to date with more tips and trends during the year ahead. Please subscribe to our newsletter at the bottom of the home page and receive a $30 voucher and don't forget to comment and/or follow us on Facebook, Instagram, Pinterest or Houzz.