Zohi Interiors meets When Words Fail + Cushion Giveaway!
Posted by Zohi Interiors on 5th Dec 2013
We recently teamed up Danyell and Nicole Benton from When Words Fail for a photo shoot showcasing our Zohi Interiors furniture. For those of you who may not be familiar with When words fail bloggers Danyell and Nicole, they are twins, musicians and models hailing from Sydney. Young, natural and beautifully fresh faced we felt they were a perfect fit for the Zohi Interiors brand.

We invited them into our home for the shoot, and couldn't be happier with the lifestyle shots we are left with. After incorporating models into our looks for the first time, now we can't imagine a shoot without them! We are so excited to share some of our favourite looks with you. The girls are wearing beautiful Erin Louise and August Street.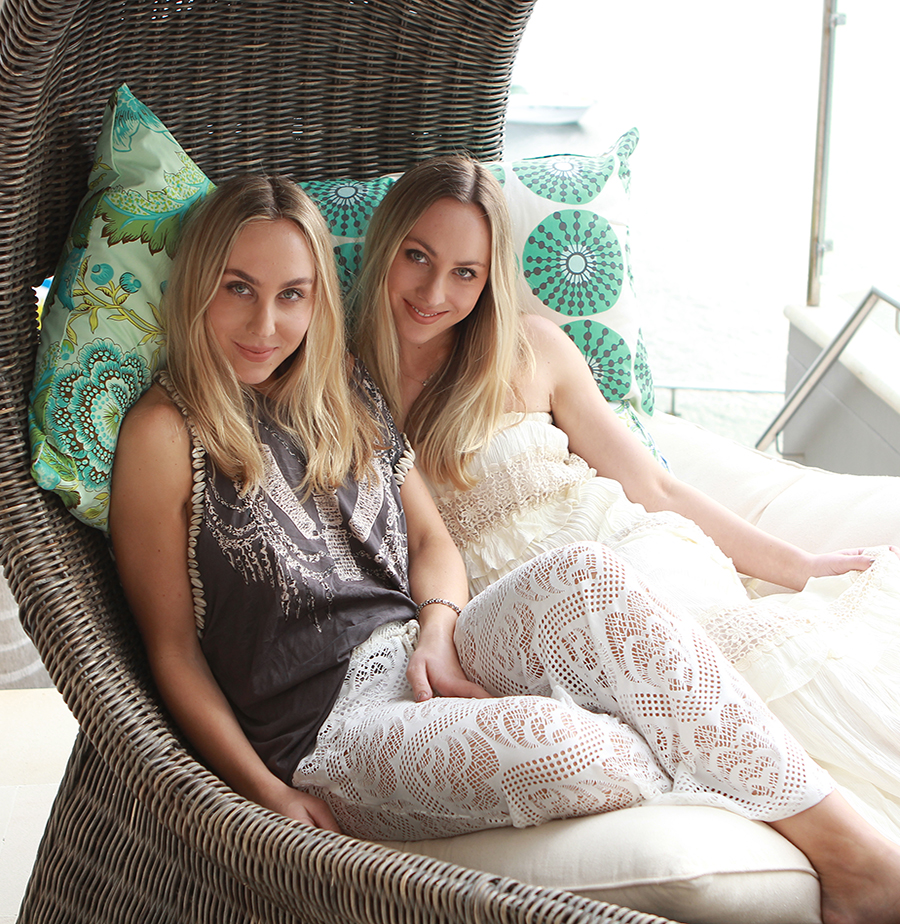 Meet Danyell and Nicole from When Words Fail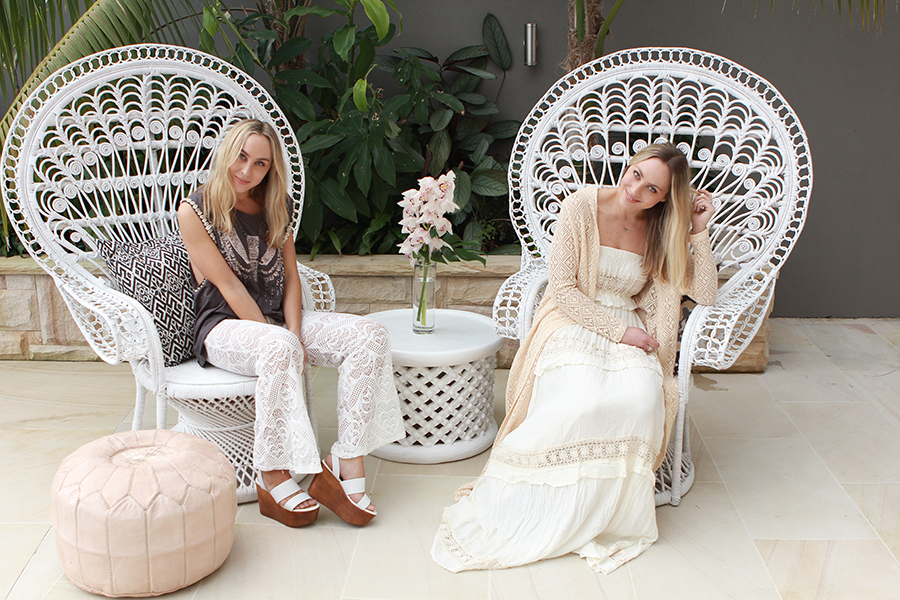 Our favourite Image from the shoot: featuring our peacock chairs in white, moroccan leather pouf in nude, Aztec Array Cushion and bamieleke side table in white.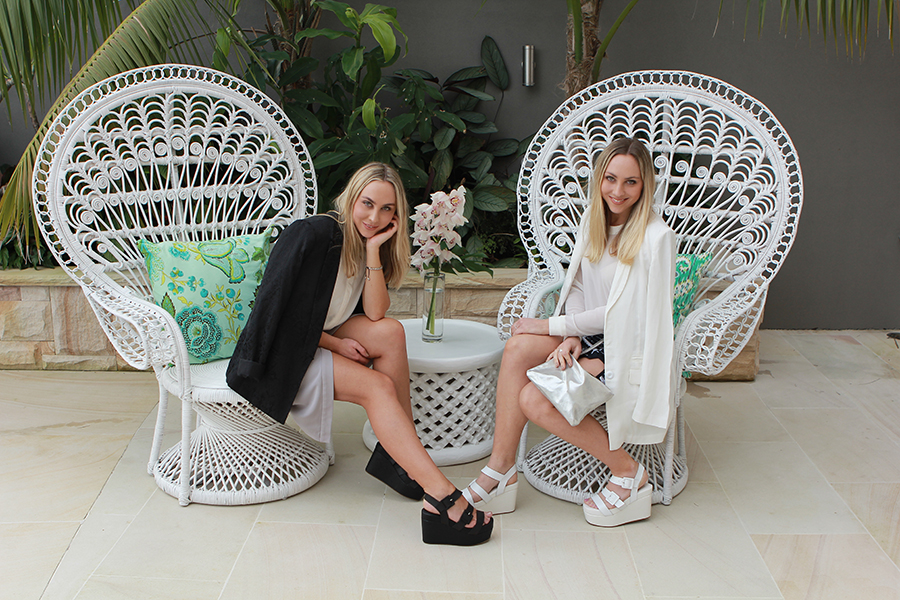 Of Course and outfit change means a cushion change as well! The girls slip into August Street, and we change over to our Tree Blossom Cushion in Lime and Kasbah Cushion in Emerald.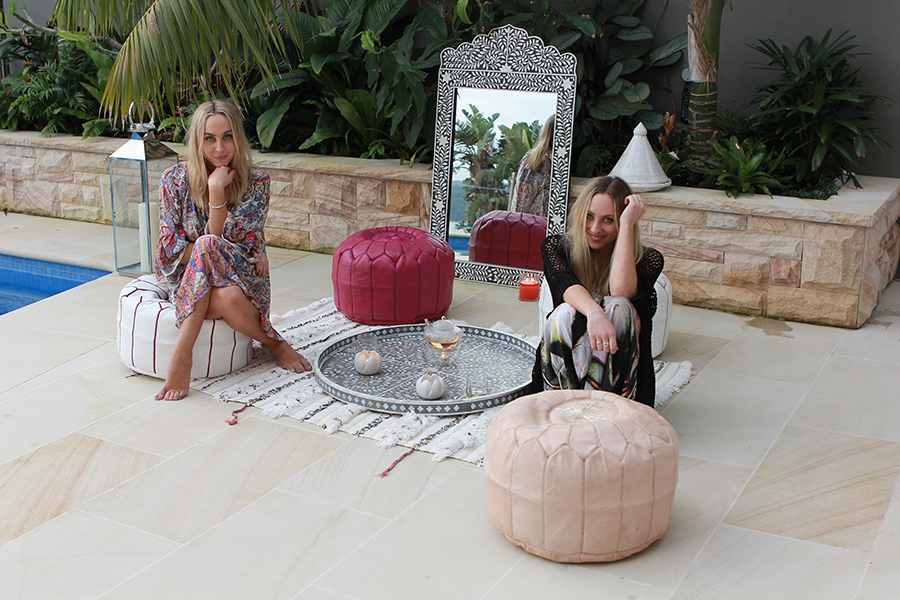 Moroccan tea party with our Moroccan leather pouf in nude, Moroccan leather pouf in berry, Moroccan leather pouf in white with purple stitching, Large Bone and Mother of Pearl Inlay Tray in Grey, Black and Bone Mother of Pearl Inlay Mirror and of corse no Moroccan party is complete without our Sabreena Moroccan Wedding Blanket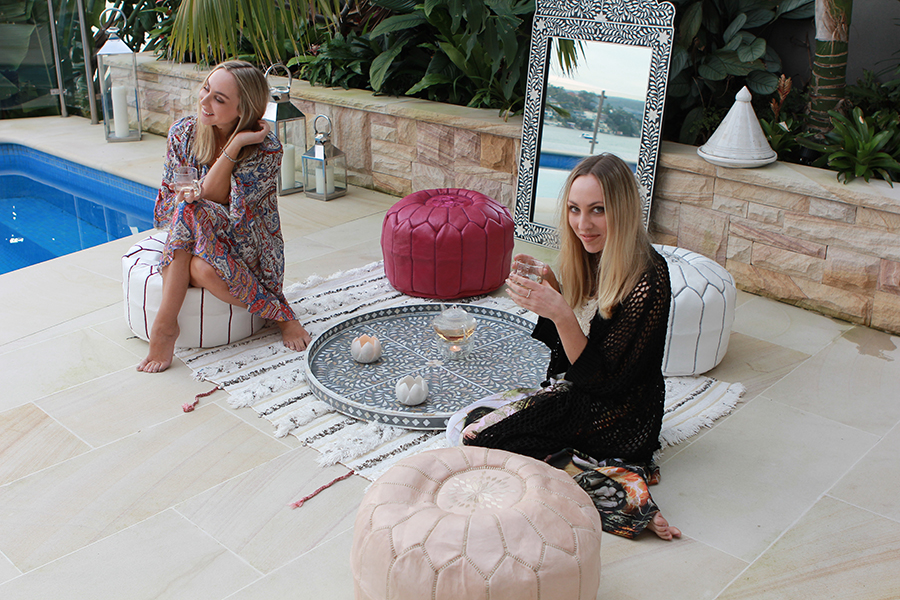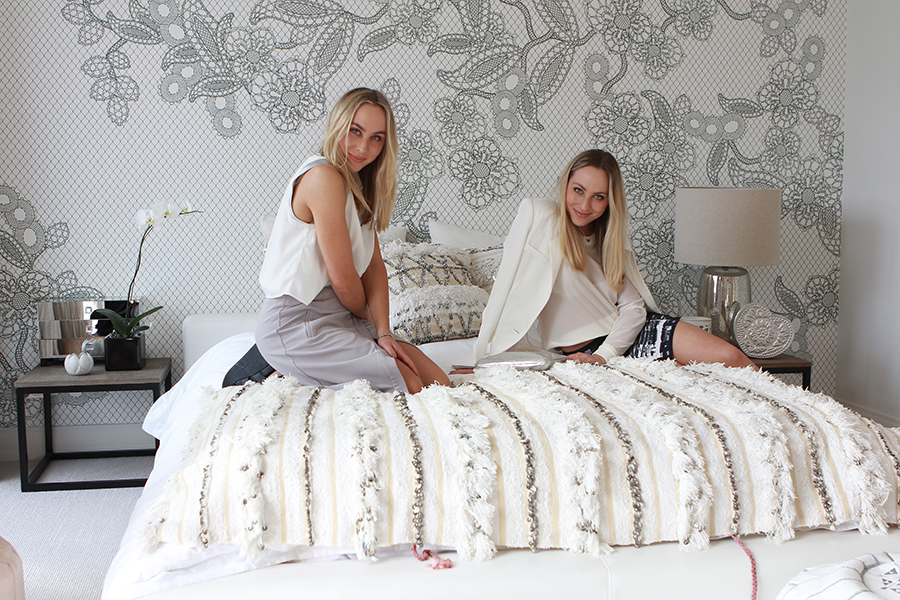 Moving into the bedroom, Danyell and Nicole look stunning on our Isabelle Moroccan Wedding Blanket with Moroccan Handira Diamonds Cushion, Mango Side Tables and Delta Crackled Glass Tall Table Lamp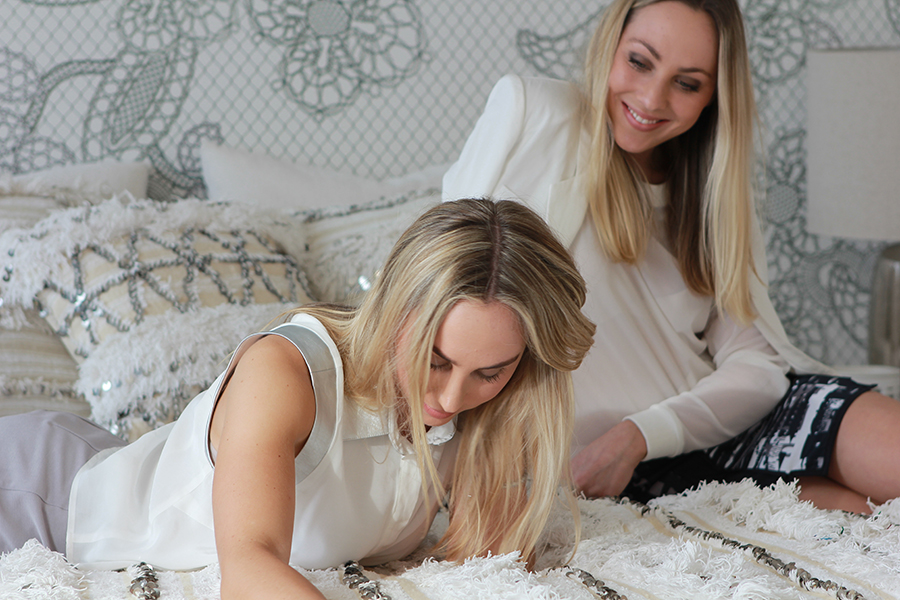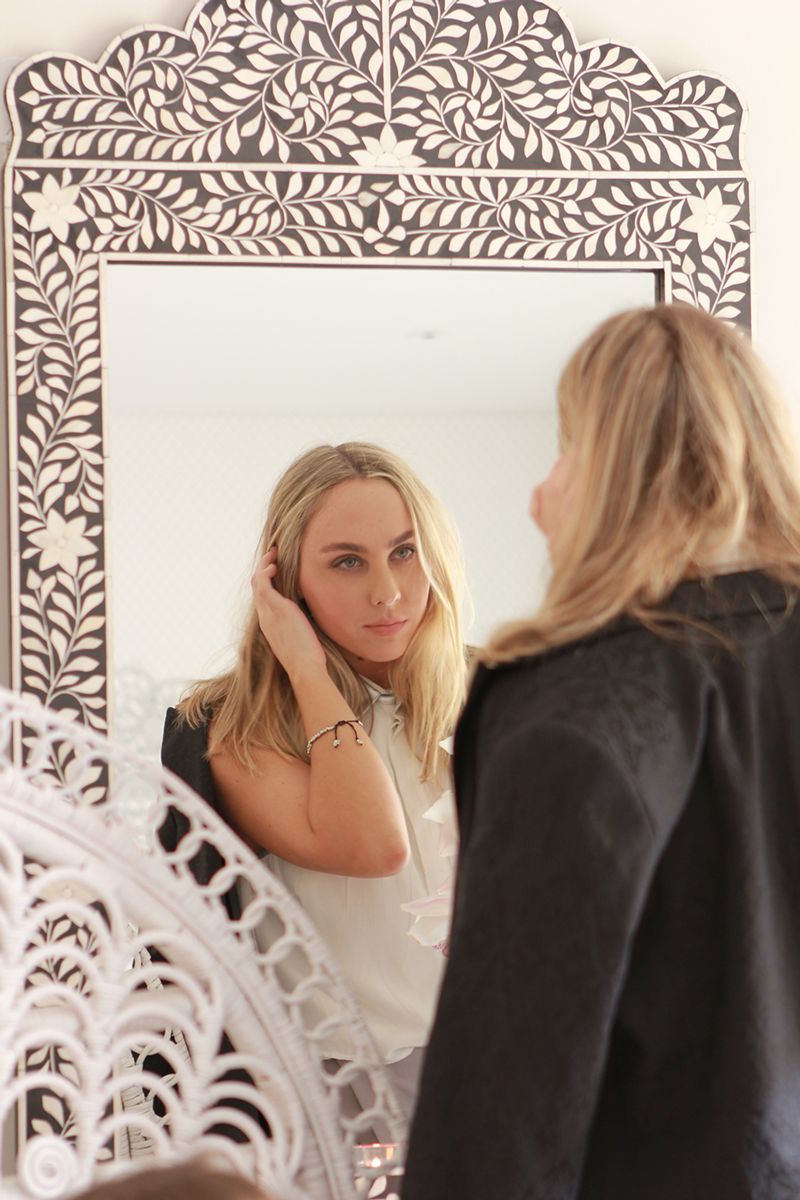 Danyell sitting Pretty in our Peacock Chair in White, and Nicole looking lovely by our Black and Bone Inlay Chest of Drawers and our Black and Bone Inlay Crested Mirror.
Enter the Cushion Giveaway!
We love the snaps we got of the girls playing with our cushions by the pool so much, it inspired us to create a giveaway! Click here to enter the competition to win a set of 2 beautiful printed cushions!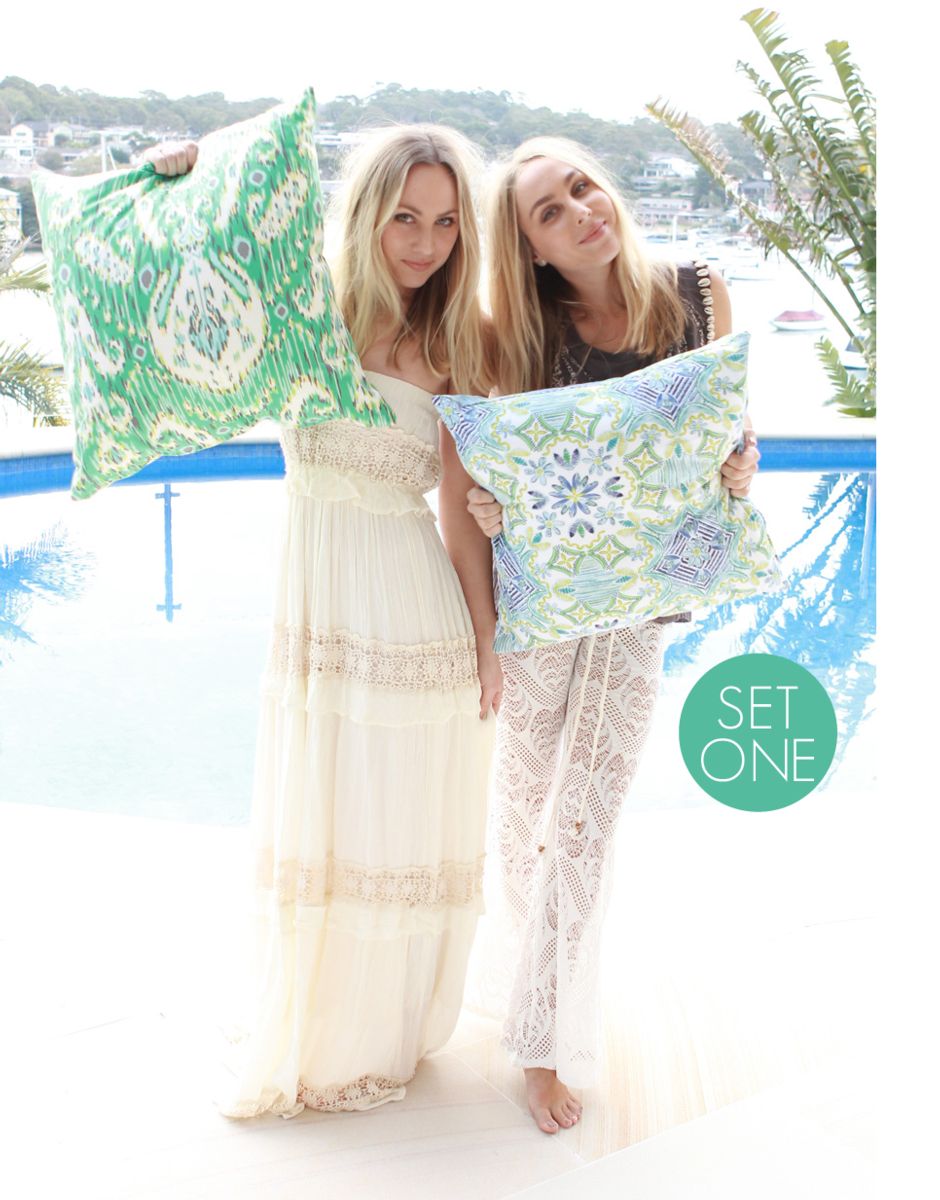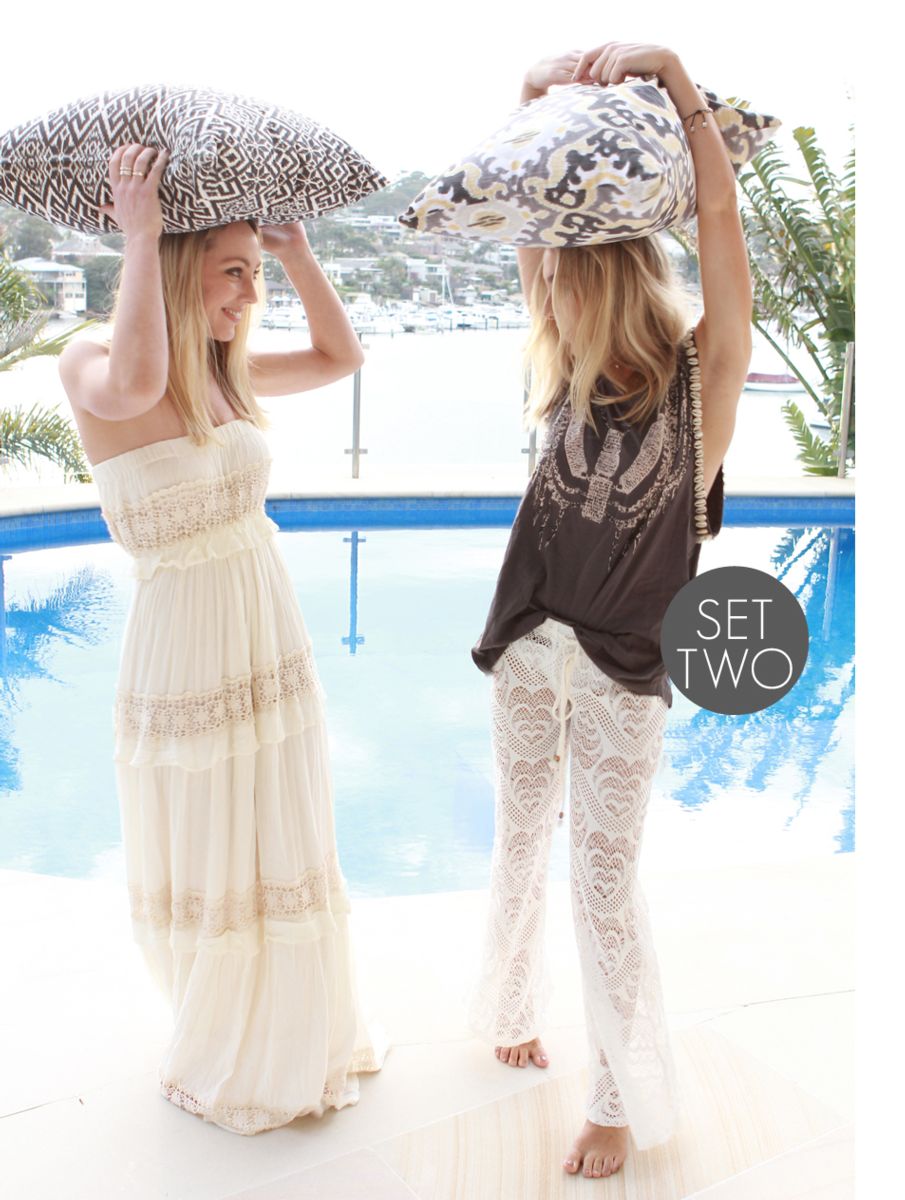 Good luck to everyone entering the competition. We love these inspiring images of our range.
Nicole and Danyell Benton from When Words Fail dressed in Erin Louise and August Street
Photographer: Justin Rolly