Why We Love Tamegroute Pottery!
31st Oct 2020
In a remote part of southern Morocco along the edge of the Sahara and a world apart from you and me lies a little village called Tamegroute. There the villagers have been making a particular type of ceramics for centuries.
The pottery families are descendants of Malinese slaves transported with caravans through the Sahara. They would pass Tamegroute which, at that time, was the center of the most influential Sufi order in the Islamic world. The ancestors of the modern day potters were bought into freedom by the Sufi order. They settled down and initiated the pottery craft which still today is as lively as ever. The craft is passed on from father to son.
The pottery workshops and oven lean against the old ksar which is like a walled village made of mud. The inside is dark and cool with small living quarters for the families. The old mosque, featuring the distinctive green ceramic roof, stands close by with an antique library that owns thousands of precious manuscripts.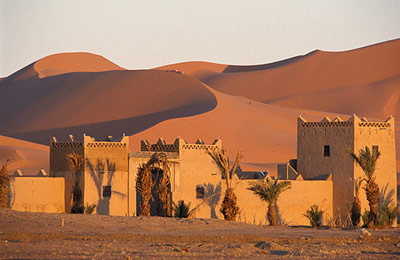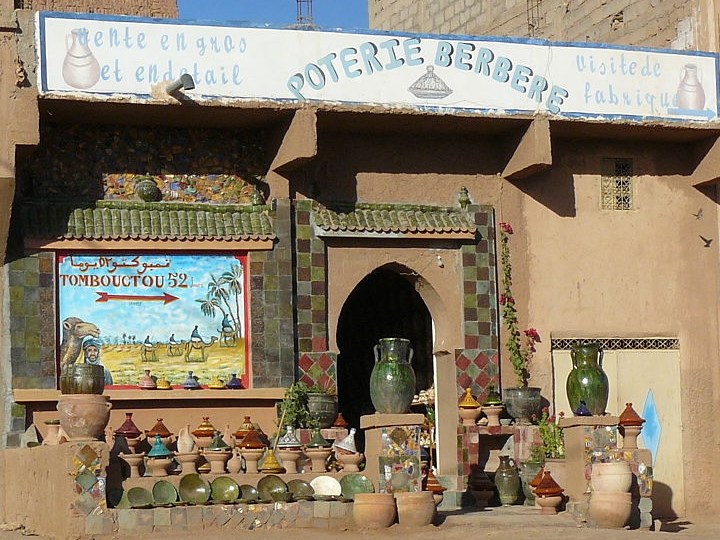 Tamegroute pottery is completely made by hand in the traditional way without modern technology. The clay is made from the earth that comes from the nearby riverbed. This particular clay contains small grains of rock/sand which creates the beautiful imperfections on the surface of the ceramics. Also the glaze finishing is literally different on every piece as it runs freely across the pottery after being dipped into the liquid.
The popularity of this distinctive ceramics is great but the supply limited. One of the reasons is transport as Tamegroute lies far out and two mountain ranges need to be crossed to reach it from Marrakech. The road is rough and the vehicles basic – not ideal breakable treasures. The emerald green pottery is now being copied in a place near Marrakech to satisfy the demand and lower the cost. However, the clay is very different as well as the glaze. One who appreciates the artistic imperfections of the Tamegroute ceramics will immediately notice the difference.
If you know Zohi Interiors, you'll know that we prefer all types of artisan products from around the world including bone inlay, Malawi Cane, wonderful Moroccan wedding blankets, carpets and poufs and more.
We have imported a range of bowls and candlesticks so you can enjoy the genuine article and add interesting pieces to your home that will be give it a stunning look as well as an obvious appreciation for humanity and art. All your purchases help support communities that rely on this trade for their livelihood as well as a decentralised way of life and economic and environmentally sustainable industry. Other pieces are available by contacting us directly. We hope you love the Tamegroute Range as much as we do.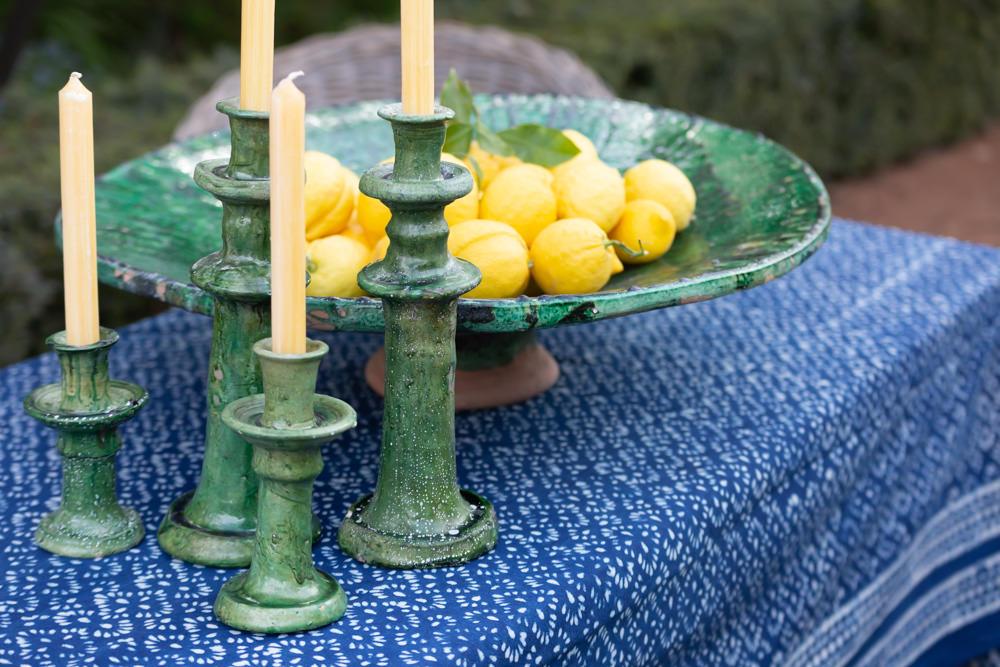 Take a look at our videos on our YouTube Channel to see how this gorgeous rustic pottery is made.