What we've been working on: Bathroom Renovation
Posted by Zohi Interiors on 6th Sep 2013
Recently we started work on a bathroom makeover for a client and were so excited about the results we thought we had to share it. After consulting with the homeowner and brainstorming ideas we decided we wanted to create a clean, classic space that would act as a relaxing sanctuary after a hard day at the office.

Below is the image we used as our source of inspiration and springboard for our ideas.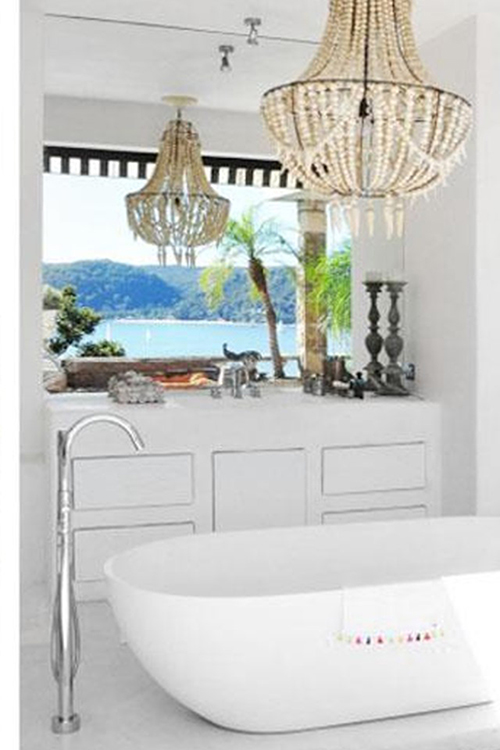 We loved the idea of hanging the Marbella beaded chandelier over a freestanding bath to add a touch of elegance and charm to the room and incorporated this into our design. (Who wouldn't love a relaxing bubble bath in this tub?) The next stage was finding the right tiles to achieve our look. We went for timeless marble teamed with classic white for our walls to create a serene beautiful space.

For the floors we opted for dark and sophisticated with a belgique tile that resembles timber flooring. But before the bathroom overhaul could begin firm decisions had to be made! These are the selections we presented for our client. In the end option two was chosen with the calacutta marble and white lantern feature tile and we couldn't be happier.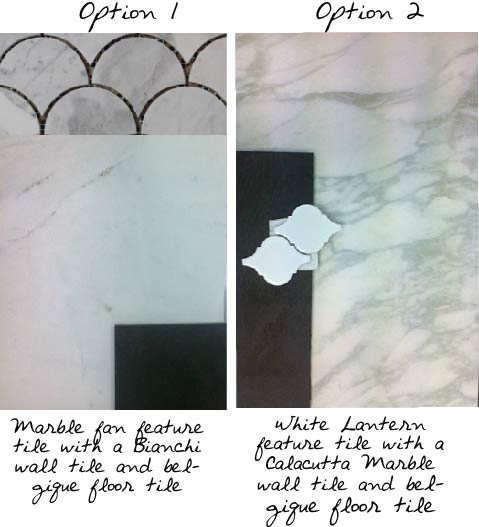 For the vanity we knew we wanted something grand because it's the first thing you see when entering the room. The two bathrooms below were used to decide on the vanity that would be custom made to fit the room.

In the end we opted for vanity number one with some added shelving. The natural wooden tones compliment the beaded chandelier wonderfully and adds a touch of texture and character to the space that vanity number two just didn't achieve.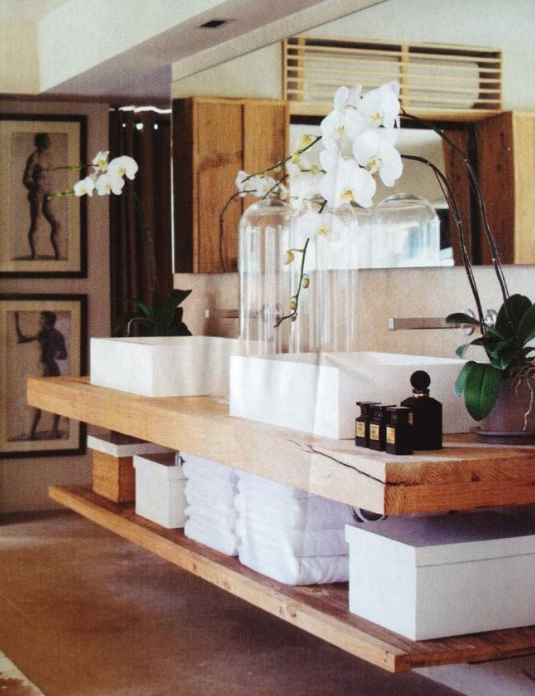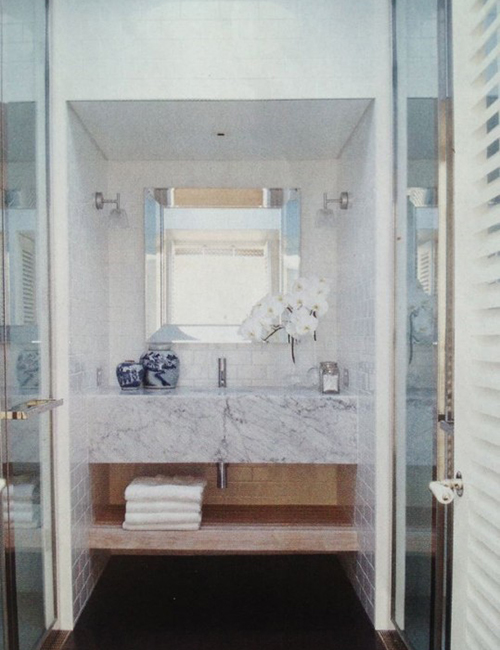 Image from BKH

Now all the hard choices have been made we can begin construction.

We're so happy with our final choices and can't wait to present you all with some before and after shots when there ready!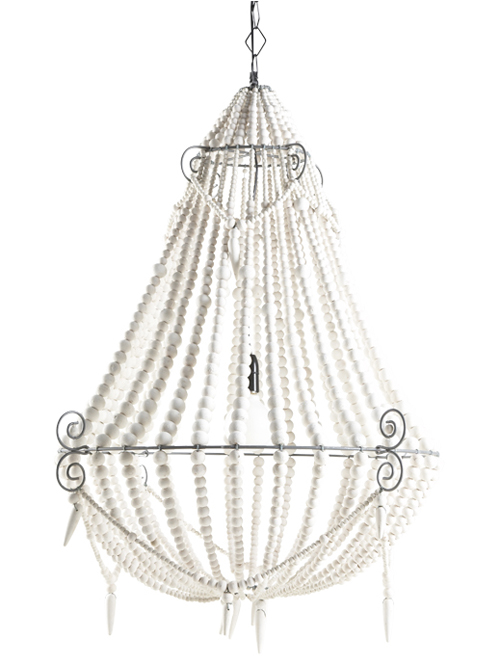 Marbella beaded chandeleir in white $1099 from Zohi Interiors