Romance: Made In Casablanca
Posted by Zohi Interiors on 26th May 2022
'You must remember this... a kiss is just a kiss... a sigh is just a sigh'
For so many of us, Casablanca – the city and the film that took its name – represents pure romance. Perhaps it's the sense of the exotic; perhaps it's the sensation of escape into the vivid colours, the heat and the rich scent of spices and perfumed oils.... Certainly the Moroccan experience is like a magnet that draws us in.
Zohi Interiors has a wide range of carefully selected pieces – furniture, homewares and décor items – so that you can recreate the experience at home. Make your escape from the everyday in your own living spaces. And when you're in the mood for love, capture the essence of Casablanca or Fez and enjoy the indulgences of romance – Moroccan style.
Scent is seduction
Romance is about all five of our senses. Start with the joys of scent. Choose a candle with the fragrance of orange blossom, the sweet smell of jasmine or a heady mix of oriental spices, available in a glazed pottery candleholder. Or find a place for a traditional candlestick. There's a range of styles, crafted in Tamegroute pottery. This traditional Moroccan ware is usually in rich emerald or golden orange shades – hand made, rustic and sometimes perfectly imperfect. Breathe in the sweetness of your favourite blossoms, floating in a shallow bowl or arranged in a beautiful Zuira vase.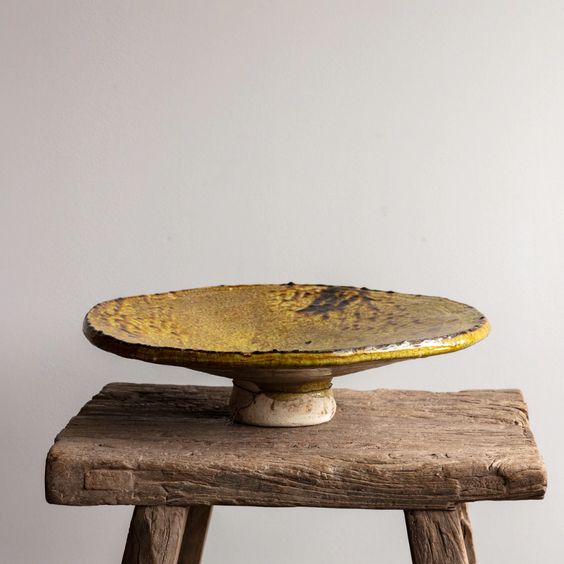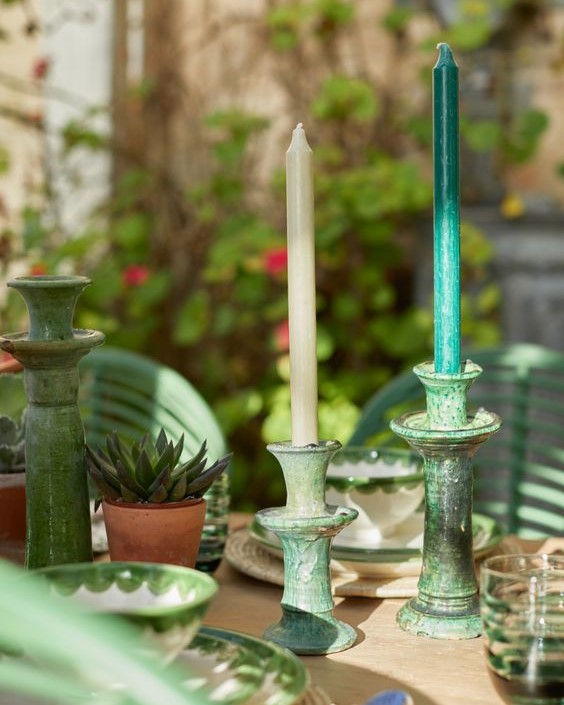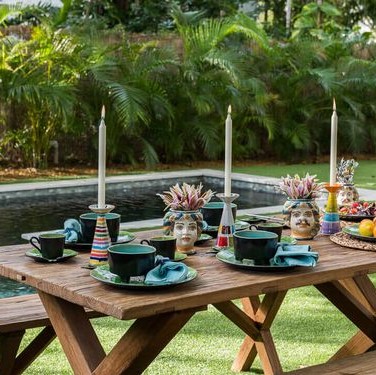 In fact, romance can start underfoot. Nothing will awaken your senses like the feel of a richly patterned, luxurious Moroccan carpet. Choose a vintage woollen carpet, with traditional motifs, or a more contemporary handwoven design with tribal or geometric patterns. And for lazing over a fireside supper, add a couple of kilim pillows or Moroccan cactus silk cushions or Moroccan Wedding Blanket. They are made in a range of colours to complement any décor and decorated with characteristic patterns and designs. Now it needs only you and your favourite 'other' and the scene is set for an enchanted evening.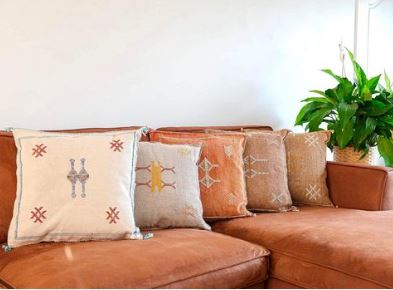 Ambience is all
Prepare the sights and sounds for a romantic encounter. Perhaps it's in your own version of Rick's Café or a Moroccan-inspired setting you remember, or dream of. The lighting is pure Casablanca. Strategically placed table lamps, elegant pendant lights or even a rare and beautiful filigree metal floor lamp will create the atmosphere. Add the perfect piece of music ('Play it, Sam') and either relive a moment that took your breath away or create a new memory.
Don't neglect your taste buds. Share a dish of subtly scented almond pastries, accompanied by your favourite sparkling or dessert wine. The mood is most definitely Morocco and it's just right for romance.
And so, to the bedroom
If your bedroom décor needs a makeover, it's the perfect opportunity to add allure with Moroccan style furniture items. Or, if you'd prefer a subtle change, just one or two pieces will make all the difference. The bedhead can be the focus of a room; our delicately carved cut-out design is a simply a work of art. For side tables with a difference, you'll love the evocative quatrefoil design. Or the Morocco Timbu stool; turn it upside down and it becomes a planter or, if you add a tray lid, a handy storage space.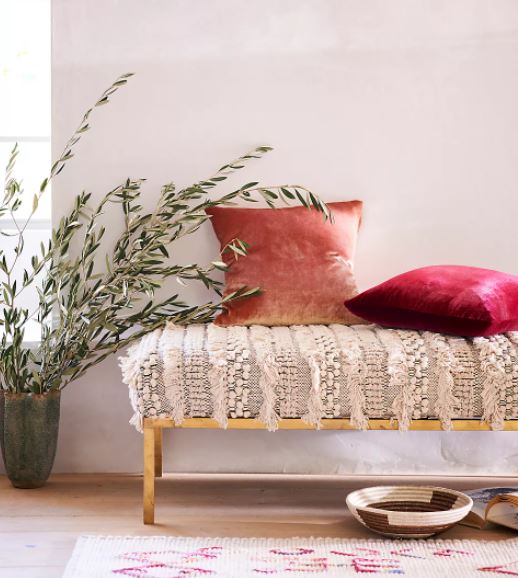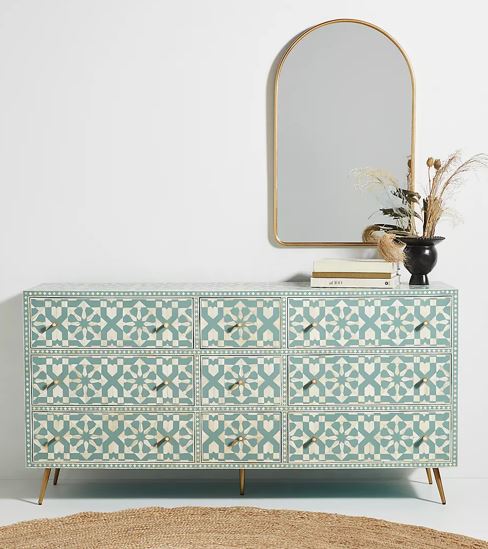 With the practicalities out the way, what's left to do in a room that just oozes romance?
What indeed? It's your own piece of Casablanca. This could be 'the beginning of a beautiful friendship...'