How to be a wise home seller: The 5 easy steps to selling your home
Posted by Zohi Interiors on 2nd Nov 2013
The whole process of preparing your home for sale can at times be quite daunting. What is it that makes one house more attractive to a buyer then the next one? We believe you need to present your homes story to entice buyers and make them feel they want your house to be their home. It's all about maximising your homes potential and it can be done, in 5 simple steps.
Step 1: De-clutter
Our lives are so stressed and hurried these days, that people want their homes to be a haven and sanctuary, somewhere that creates feelings of peace, comfort and serenity. Buyers want to see open, uncluttered and organised spaces that create a welcoming atmosphere. The process of de-cluttering your home, and getting rid of your excess 'stuff' can be a very liberating experience.

Allowing new chi or life force to renter your home (a Feng Shui principle) will give the impression of more space and open up more opportunities for you to sell. Think 'less is more', and start packing away unnecessary furniture, books, ornaments and accessories. Leave only the essential key pieces that you feel add something to your homes mood an ambiance.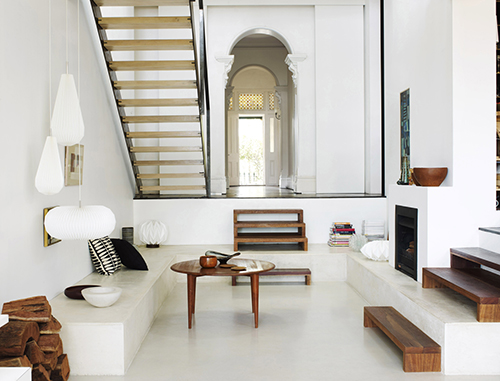 De-cluttering your home doesn't mean getting rid of it's personality, it means thinking minimal and letting the design of your home be the hero. Image from Production.
Step 2: De-personalise
Buyers want to see and feel themselves living in the house by visualising their things in there. The style and feel of the home should be neutralised to appeal to a broad market. Start by removing personal photos, mementos and any quirky or unique artefacts that make your home distinctively yours.

Colour schemes need to be toned down as not to offend most buyers. Warm neutrals: beige, creams and whites are safe colour choices for walls, ceilings and trims. It is best to add colour with the use of accessories such as cushions, rugs, artwork and ornaments.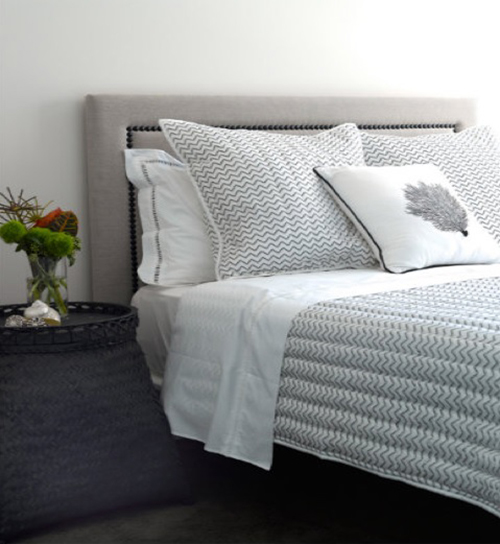 This monochromatic bedroom styled by the Zohi team has a simplistic beauty, but its exotic touches add some interest and personality to the space.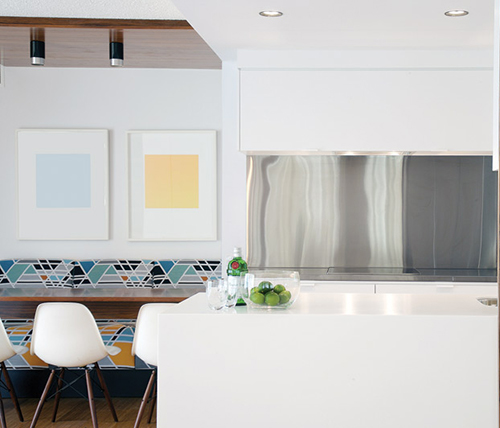 Instead of pictures of your loved ones, appeal to a greater market with framed prints or a bright canvas. Image from Australian Design Review.
Step 3: Maximise Space
Today's buyers are savvy and demanding. They want to see clearly defined spaces where they can relax, entertain and have fun. They don't want to walk into an empty space and imagine how it could work.

Create different zones in an open style floor plan where dining, lounging and entertaining areas have a clear identity. Different zones can be created by clever use of furniture placement, floor finishes, lighting and colour. Continuing the same floor finish throughout the house gives it a much greater feeling of space.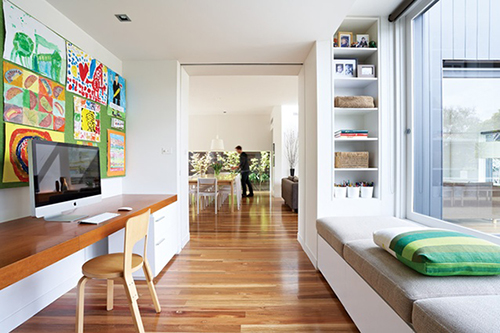 Using accessories to display the function of a space is always a good thing. Displaying books in the study nook or wine glasses in the entertaining area gives people a clear idea of what to do with the space.
Image from Architecture AU.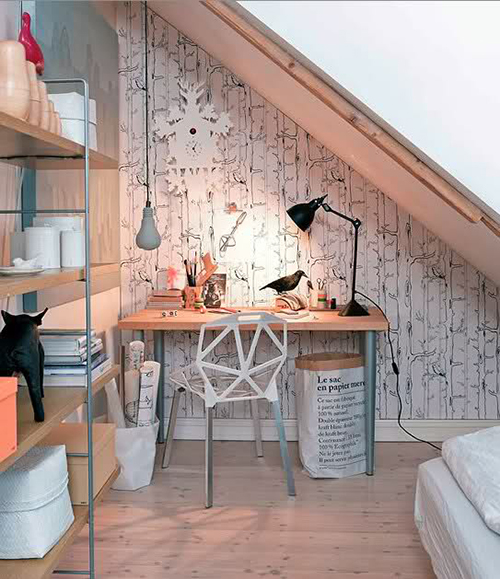 Study nooks are a great way to give function to a seemingly useless space in your home.
Image from Tinypic.
Buyers lack imagination, and can't always visualise a home's potential, you have to show them. Grooming your home ready for sale takes careful planning and attention to detail. Enhance your homes emotional pull with the buyer by adding beautiful, comforting and relatable finishing touches. Add affordable luxuries like comfortable cushions, candle light and fresh flowers.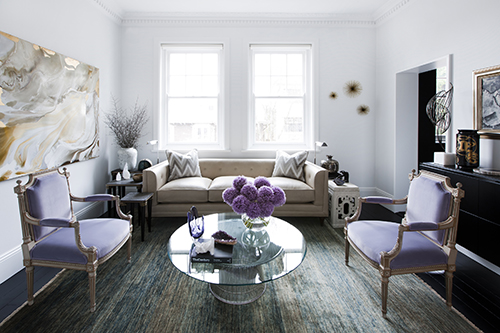 A beautiful bunch of fresh flowers can bring warmth and life to a space, not to mention an enticing aroma.
Image from In a Designer Home
Step 4: Professional Assistance
Better understand your home by enlisting a new, objective set of eyes to identify your homes strengths and weaknesses. Sometimes we can become so attached to our homes emotionally, we fail to see its faults, shortcomings or areas needing improvement. Getting advice from an expert can reduce the time and stress normally associated with putting you home on the market.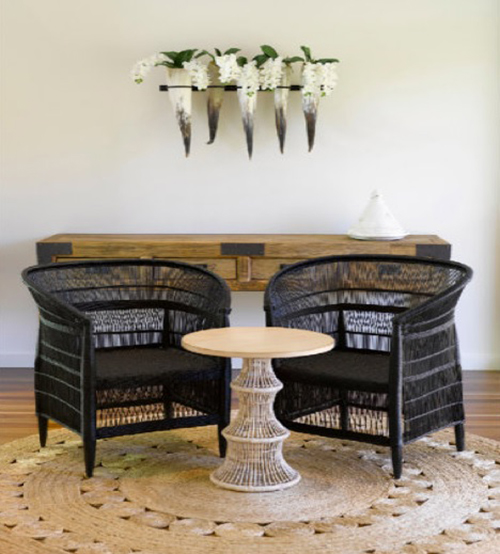 We love this breakfast area styled by the Zohi team. We used the natural rug to lay the foundation to a relaxing, exotic setting.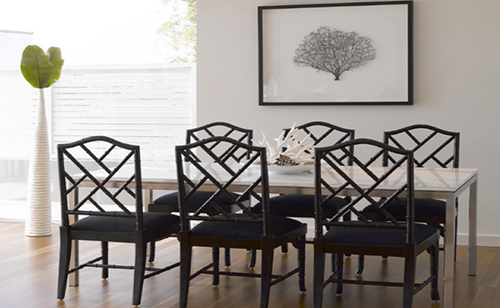 We styled this beautiful dining room head to toe to help to get a quick sale of a home for our client
We at Zohi interiors have achieved great results for homeowners after preparing homes and apartments for sale. It's our objective to achieve the maximum sale price for owners in the shortest time frame.We quickly identify what areas need improving such as providing a new colour scheme, de-cluttering, styling advice and updating existing finishes.
For more info on our Zohi Interiors design services click here.

So what are your waiting for? We've given you the tools, now getting going and make your home the best place on the market!