Go Wild With Flora and Fauna Favourites
Posted by Zohi Interiors on 10th May 2022
The birds and the bees, the flowers and trees and all creatures great and small.... Nature is out there, but right now nature is definitely in. And the more 'natural looks' you can bring it into your living spaces, the better.

Many of us have probably spent more time at home in the last few years than ever before. It makes it even more important that home is comfortable but also has a feeling of freedom. Decorating with a nature theme never goes out of style. Bringing the outdoors in – especially aspects of the outdoors that suggest 'leisure, escape and adventure' – is a great way to relax, enjoy life and even get that holiday feeling.
Here are some ideas for making animals and plants part of your life this season or take a look at our recent newsletter.
Out of Africa
Who isn't a fan of African animals? You don't want the real thing wandering around your home, of course, and you're not going on safari (not right now, anyway) so why not add the flavour of Africa with some well-chosen interior décor items?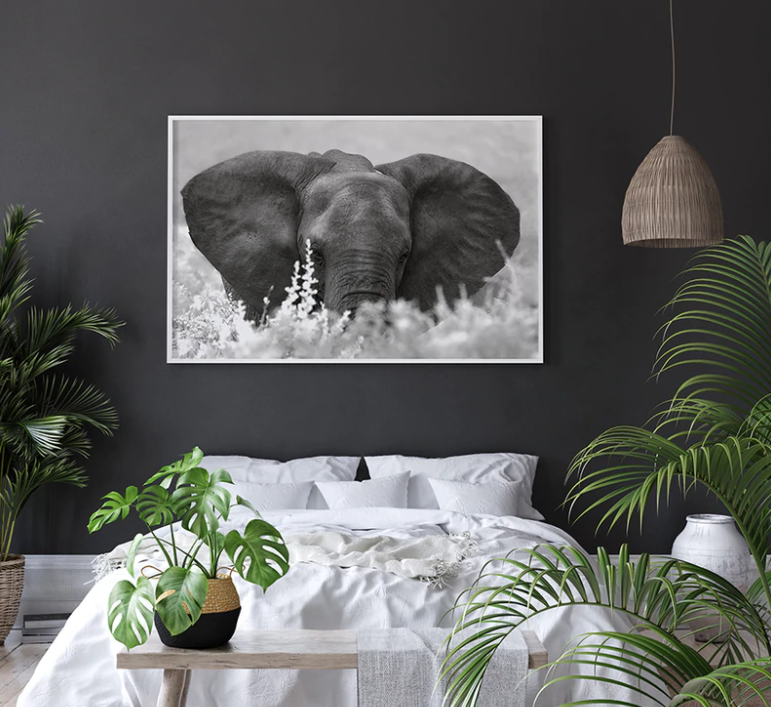 A little family of decorative meerkats will look superb in your entrance hall, on a low buffet or side table, or standing alert beneath an evocative landscape print or fabric wall hanging.
Do you just love leopards? Choose them, if you prefer.
Maybe rhinos are more your style. This cane rhino wall hanging literally pokes his head into the room and will be a definite conversation piece.
For a bit of fun in your family room or perhaps a kid's bedroom, Ziggy the zebra is a very cute choice. Continue the theme with zebra wall art. Apart from the fact they are beautiful pieces, the black and white scheme will go with anything. Try placing an arrangement of vivid green foliage, or a bunch of spectacular coloured wildflowers, nearby.
You'll love the matching zebra bookends, too, and while we're on the subject, check out the other animals you can invite to guard your best books. There are plenty to choose from, and they're not just from Africa: think toucans, horses, kangaroos and unicorns (yes, of course they exist!)
Do you have room for a giraffe? Yes, you do. Our ceramic giraffe planter is a beautifully crafted piece that's perfect for holding a favourite plant. It will be a focal point on a coffee table or a cheerful distraction on your desk.
And, speaking of plants ....
Let the good times grow
You can create an easy living feeling in your own home with just three words: plenty of plants. Our range of stunningly realistic decorator plants are absolutely impossible to kill, need no water or food and will survive any positions or conditions in your home. Living couldn't get any easier. Mix them up with real life specimens and get the best of both worlds.
You will definitely need planters, but why settle for ordinary? You'll be spoiled for choice with Zohi Interiors' collection. We have planters – whether with handles or hangers, wall hooks, stands or just stand-alone elegance. Basically, we have a pot for every plant.

The finishing touches
Whatever your 'nature' theme, complement the look with art works and decorator fabrics and furnishings. Nothing says 'natural setting' like a lush tropical environment. Extend your African affair with tribal art and accessories. Or create a coastal ambience with seascapes, pelicans, fish and coral.
Why not come closer to home? Bring Australia's beautiful natural landscapes into your living spaces, with a selection of wall art. One of our featured artists is Wendy Wooden, an Australian artist and designer based at Avalon Beach on Sydney's northern beaches. We also have a vast range of designer only prints available from The Designer Boys. There is a theme, scheme or motif to suit every home and every person in this range - reach out for details!! We would love to chat about artwork for your home.
It's time to go wild in your home, and let nature take its course. You'll love the result.