Decorative Homewares For A Summer Vibe: Top Tips
Posted by Zohi Interiors on 19th Jul 2022
Are you dreaming of summer? It might be winter where you are right now but consider this: the deeper into winter we get, the closer the days of summer are.
Doing some 'California dreaming'? Planning an escape to the Gold Coast? Can't wait to be beachside at Bondi? Yep! You're definitely waiting for that summer vibe....
Here's the good news. You can plan for it right now, and even have a sneaky preview of summertime, where 'the livin' is easy'.
The coastal feel is hot right now – even if the weather is cold. Zohi Interiors has a Coastal and Hamptons collection of furniture and decorative homewares that will have you reaching for the summer cocktails and getting your poolside gear ready for the sunny days ahead. Get ready for some top tips.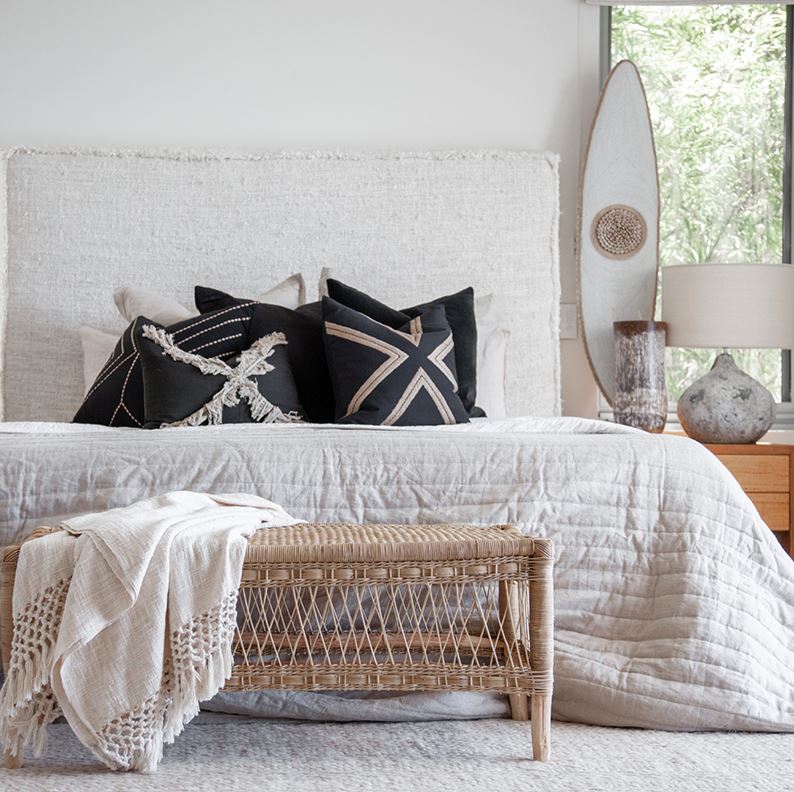 Cool it with colour
Nothing says cool and carefree like blue and white.
It can be as casual as you want, of course, but why not add the unmistakeable stamp of luxury with a stunningly beautiful piece from our bone inlay range. Each one is unique, and you have a choice of blue, green, grey or black resins to offset the exquisite natural bone inlays. Whether it's a magnificent console or that will become the centrepiece of your room, a delicate and versatile nest of tables, or an eye-catching decorator accessory, you'll be proud to have your very own piece of tradition and history. Each item has been carefully crafted in the traditional way, using ethically sourced materials. How cool is that?
Take it to the next level and totally spoil yourself with a Seaside Mother of Pearl Sideboard. The truth is, it's a collector's item for all seasons.
The best thing about your white and 'summer coloured' decor is its versatility. It can put on its cosy layers again and warm up for next winter when you add some warm throws, comfy cushions and touches of richer colour in soft furnishing and accessories.
Relax with rattan and cane
There's something about rattan and cane furniture that says, 'Slow down and enjoy life'. Can you see yourself enjoying coffee in your rattanarmchair, in a room bright with filtered morning light and curtains moving gently with the breeze from the ocean? Or relaxing in the evening on a cane sofa, enjoying the last hours of the day? And for something extra special, you simply have to see our Diia Rattan Loveseat.
Sun, surf and sand?
The simplest items can create or recall the best memories. You'll relive long happy days by the coast when you show off your favourite family photos in frames that will take pride of place. Arrange your holiday souvenirs and mementos on a tray for a tabletop display.
Choose a theme, perhaps, and put together a collection of related items. Our 'shell-themed' range is just one example of how you can combine beautifully functional and purely decorative homewares. Or are you carried away by waves? Wooed by palm trees? It's all there.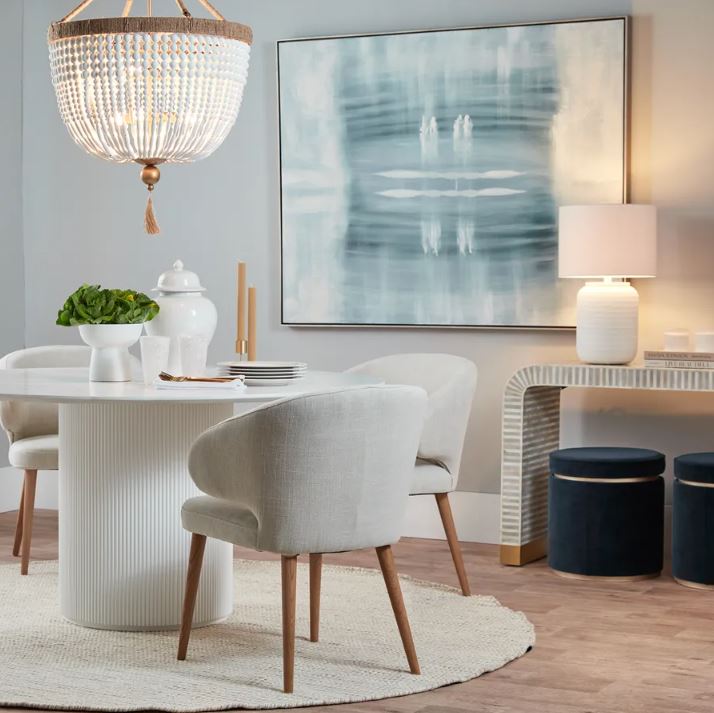 Complete the look with evocative beach-themed wall art. You can imagine yourself away to wherever you'd like to be. The Hamptons? The Northern Shores? Bali?
Hot bonus offers
Don't forget to check out these special decorative homewares packages. It's ready made 'coastal cool' for you.
Dream it, then make it happen.
Stay warm and well. That summer vibe is just around the corner.