Beautiful Functional Art makes your everyday something special.
20th Aug 2020
Not sure what functional art is? You're excused! We don't have a lot of functional art brands in Australia but you may know of Alessi or Georg Jensen. Functional art is art in the form of everyday, usable items – rather than art you might put on a wall. It might be a planter or a mug or a rug. It's the kind of art that 'sparks joy' over and over. It helps you to be present, appreciative and focussed on beauty and ease.
Carrol Boyes started out as a school teacher and at the age of 35 started making sculptural homewares. Over the past 30 years she has built a global business and had won awards for her stunning piece. Sadly she passed in 2019 but her company continues to be run by her family and her legacy is a unique and whimsical range of products for everyday and entertaining, for the office, corporate gifting and for decorating. Her motto was "Never be ordinary – be extraordinary and throw in a bit of naughtiness every now and then and keep laughing. Never lose your sense of humour". The Carrol Boyes range is a quality high-end product that become collector pieces and are mix and match.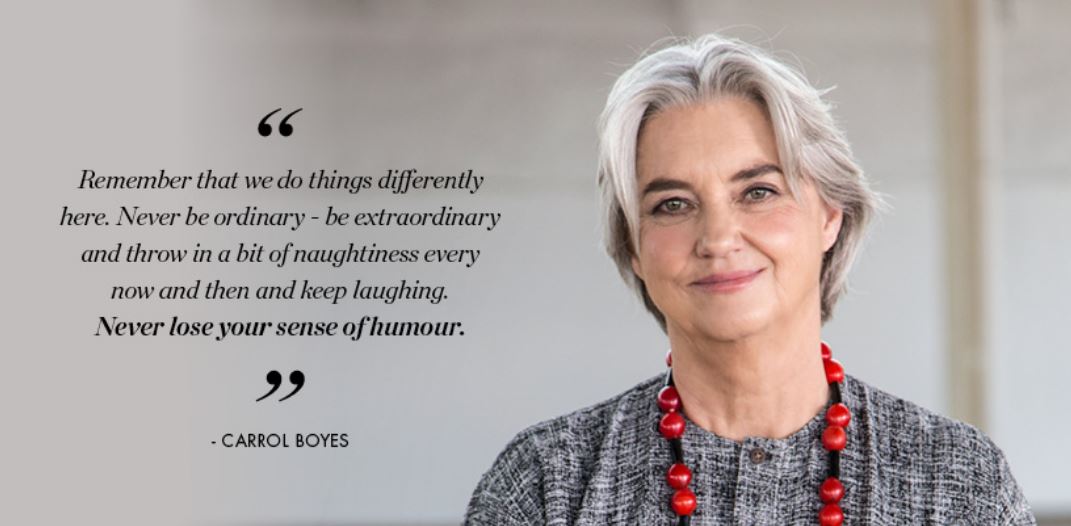 To look after your Carrol Boyes items takes just a little tlc. For the full details take a look here. You can also reach out to us for the CB cleaning products.
To celebrate the Carrol Boyes range we're running a Giveaway for the month of September 2020. You can win a fabulous package of Carrol Boyes' goodies valued at over $600!
If you haven't seen the Carrol Boyes range prepare to fall in love with art that you can use every day. Every piece has been lovingly designed by awarding winning South African Artist, Carrol Boyes and made with attention to detail. Her aesthetic is full of fun and life so each item brings a sense of whimsy yet maintaining high style and functionality. Made with quality materials, you'll enjoy these pieces for years to come.
To be eligible for the giveaway you must like one of our Giveaway Facebook or Instagram Posts and tag a friend there. You can enter as many times as you like.
The giveaway will be drawn at the close of business on September 30, 2020 and on our Social Media page.
The gift pack includes a $200 voucher to spend on any Carrol Boyes items, a beautiful aluminium sugar bowl with a sugar ladle and tea infuser, 2 linen-blend tea towels and 4 ceramic mugs. That's a massive prize valued at over $600.
On TOP of all that, we're giving 15% discount on all Carrol Boyes purchases at Zohi Interiors until the Giveaway date. Use the coupon code CARROLBOYES in the cart.
Take a look at some of our Best Sellers from the Carrol Boyes Range below or browse our website for the perfect Gift for any occasion. You can see Carrol Boyes at Zohi Interiors or at their official Aussie Site.