6 Ways to reflect your style with mirrors: Style Tips for using Mirrors in your home.
Posted by Debbie & Natasha on 28th Oct 2015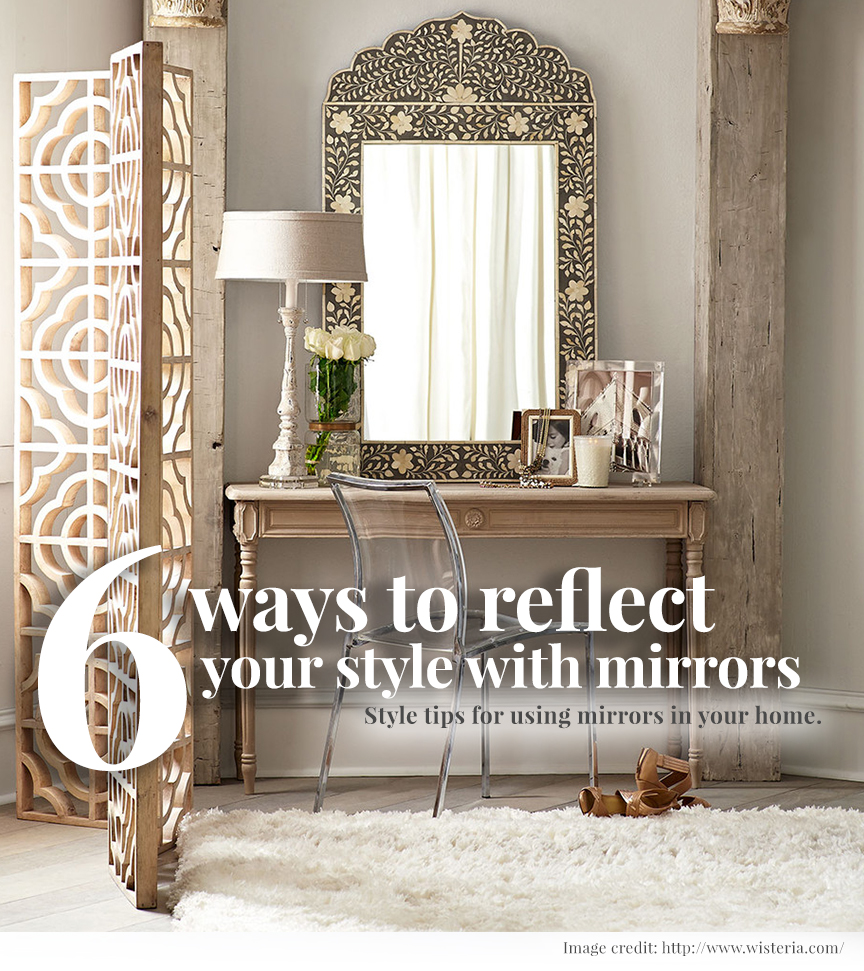 Image: Wisteria

First impressions count. It's important to set the tone of your home with a beautiful entrance. Depending on the size of your space, a hall table layered with decorative pieces and finished with a mirror is a great way to make a "wow" statement. If space is limited with furniture, a single feature mirror on the wall can make an impact and add a sense of style to your foyer.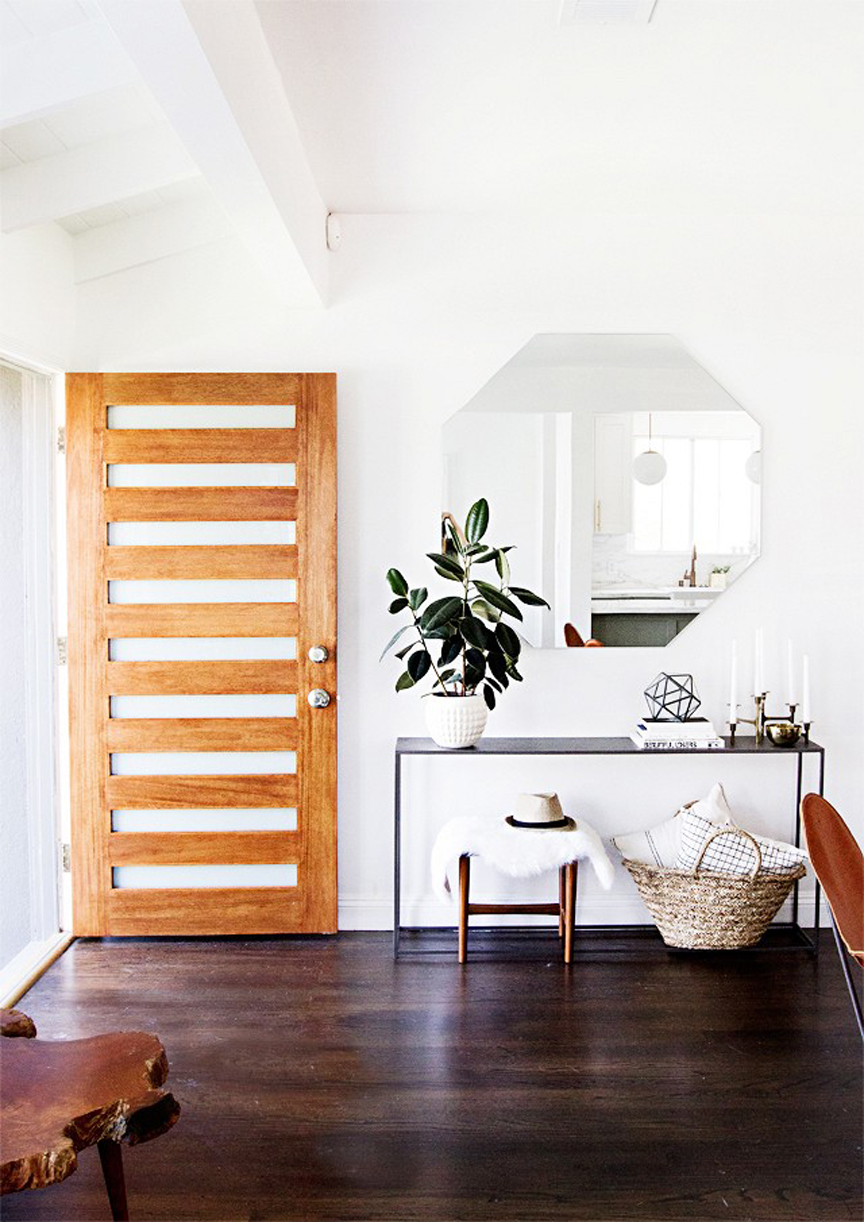 Image: Smitten Studio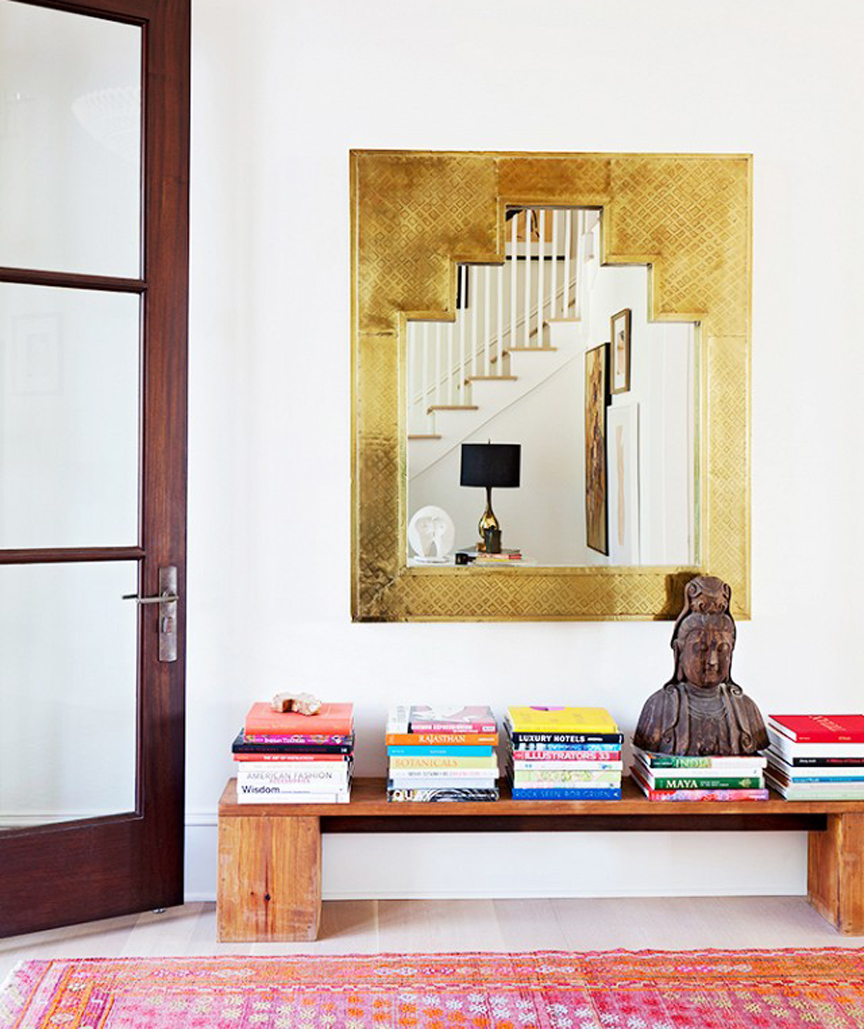 Image: Julia Lynn

A mirror is the perfect pair with a console table, chest of drawers or sideboard. A stand alone furniture piece can often look unfinished, however when paired with a mirror it creates a focal point and adds energy to your décor.
When selecting the size of the mirror, it should always be smaller and a different proportion/shape to the furniture piece. This adds interest and really allows you to play with this finishes, textures and shapes to express your style. One of our favourite ways to style mirrors, is to place a mirror off-centre and balance the height of the mirror with beautiful accessories such as a lamp, decorative boxes or an arrangement of fresh flowers.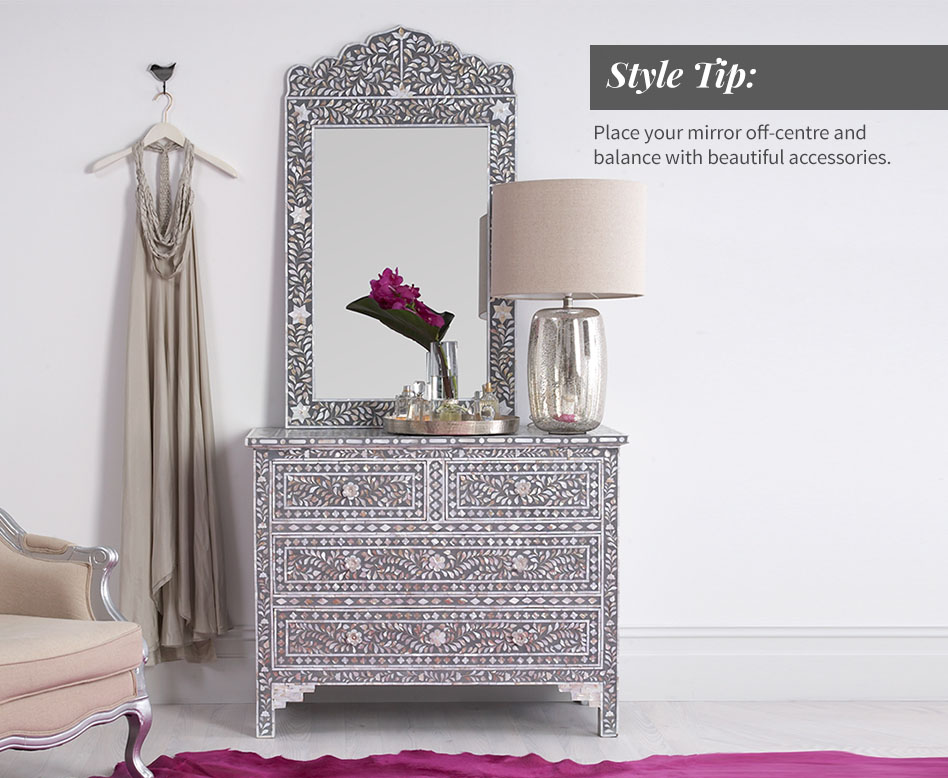 Be clever with your mirror placement and consider what it is going to reflect. Place a mirror opposite a window to bring the outside in, and instantly make the space look and feel larger. By reflecting greenery it also creates a natural ambiance to your space.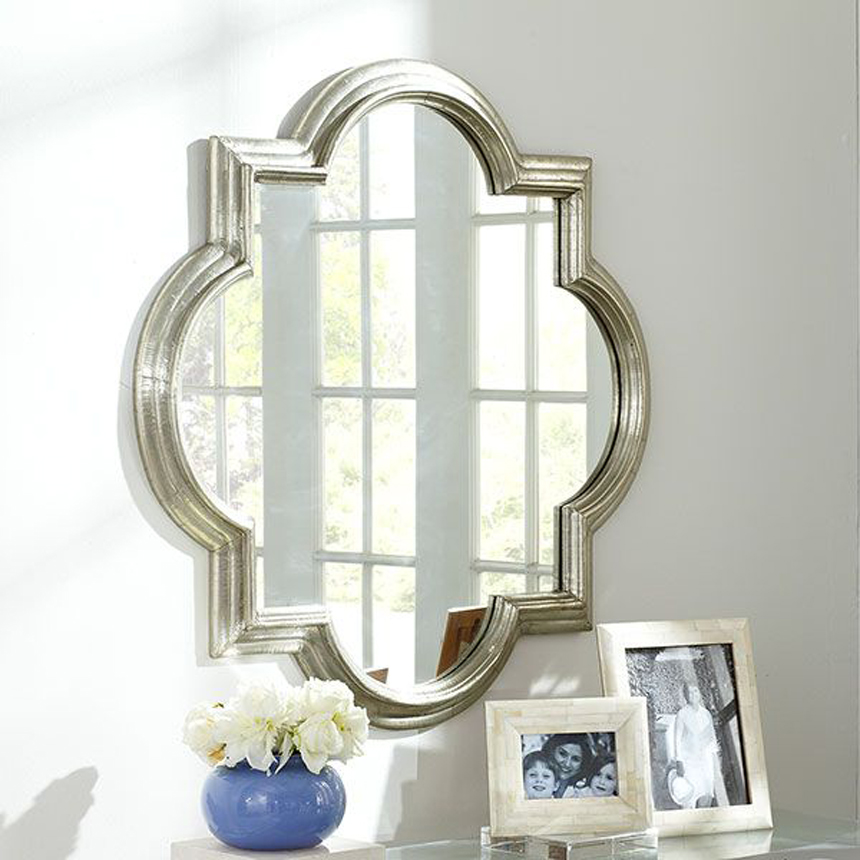 Image: Wisteria


Adding a decorative mirror to your bathroom is a simple and effective way to instantly transform the space. A beautiful mirror in a metallic finish or with intricate detailing can create a luxurious atmosphere in your bathroom. You can also make a big impact in a small space by placing a special mirror in a powder room. Our best advice is to be brave and go for it!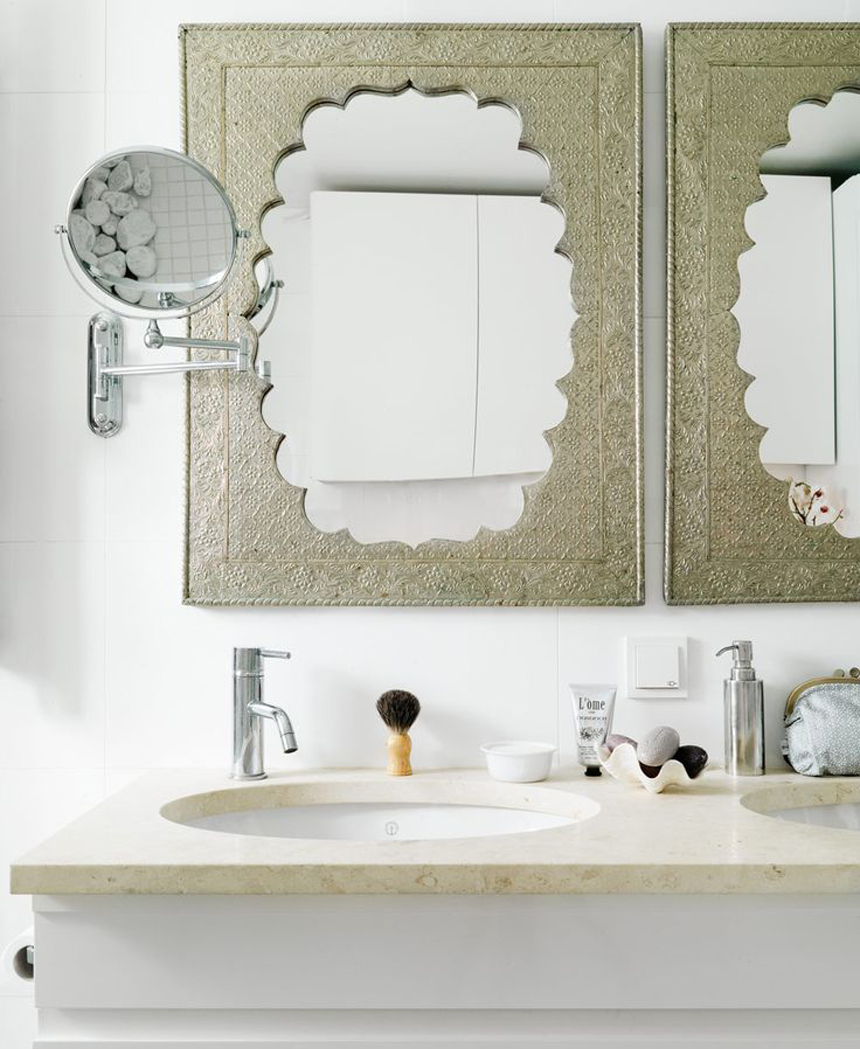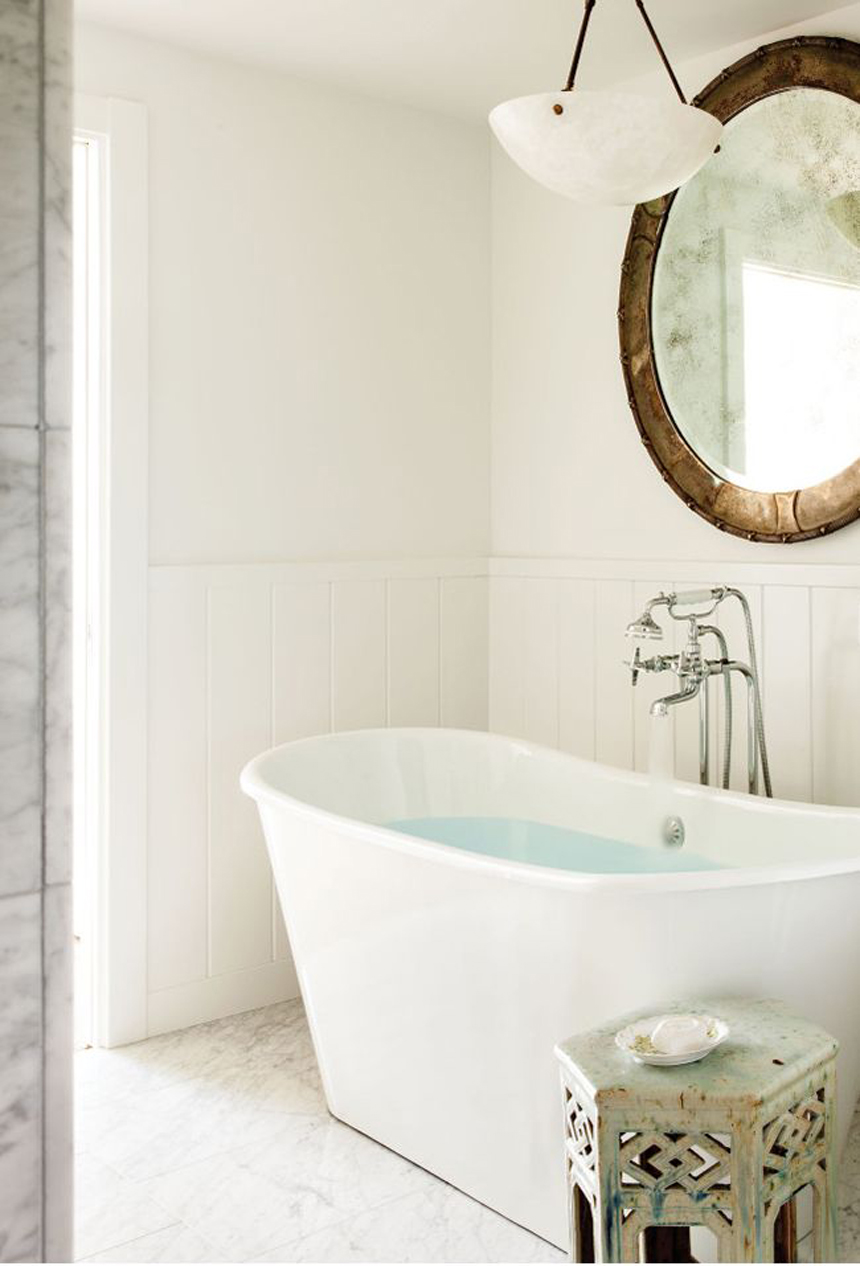 Image: savvyhomeblog.com

Mirrors are a great alternative to art work, when artwork may be too much for a space. We love to use mirrors in unexpected places such as next to the bedhead or above the bedside table. This gives the wall a layer of decoration and it's nothing lost if some of it is covered.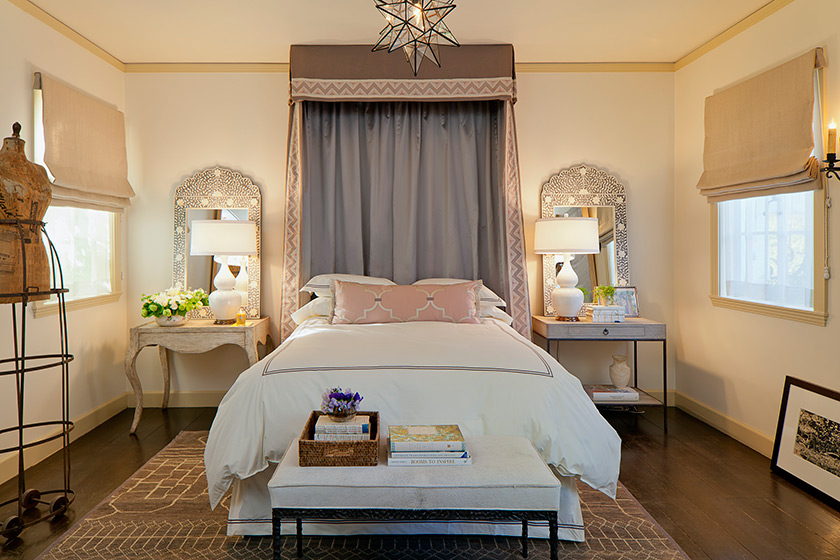 A mirror has the visual effect of amplifying its reflection and creating an optical illusion of more; more view, more light more style. Mirrors add volumes to your space , so be creative with what you place in front of your mirrors. For example, when placing décor on a console of shelf you create more of what is physically there, double the number of candles, double the amount of fresh flowers which is of course double the impact.